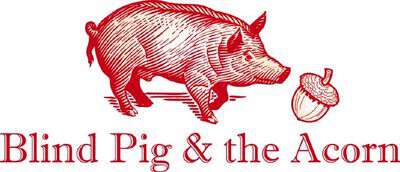 This is the time of the year most folks figure out what they need to change in their lives and make a renewed effort to do so in the coming year-makes me think of wiping the slate clean and starting fresh.
While I'm not one to make New Year's Resolutions (not that I don't need to) I do like to look back over the year that's gone and remember-especially when I think about the Blind Pig.
Over the last few days, I've been looking at all the different subjects I've written about during 2010. I've been surprised at the things I'd forgotten. I felt kinda overwhelmed when I looked at the posts as a whole-so I tried looking at them month by month and seeing what jumped out at me. (if you want to read any of the past posts-just click on the words in orange)
January
I was wrapping up my series of posts about hog killing. One of my favorites was Granny and Pap rendering lard. January was also the month Arley Phillips died-better known as The Wild Man of Cataloochee. The post about Mr. Phillips stands out-because he was a legend that was true-and now he's gone. January was also the month the Blind Pig Gang was singing Merle Haggard's Silver Wings. I still think Merle would enjoy our company no matter what Paul says.
February
We all debated the wisdom of canning sausage in the old time way-would it kill you-and if so why are so many folks still alive and still canning it that way? I was jamming to Paul and the boys version of Fergus County Jail-and all these months later-I still must listen to it at least 3 times a week or maybe an even dozen-it's just that good. Especially when you think about it being recorded live-off the cuff at the end of one of our Sunday pickin' and grinnin' sessions.
March
April
May
June
I interviewed David Grier!!! Still can't believe it. I had his voice on my answering machine for months "Hey Tipper it's me David Grier" until someone erased it-though whoever did it still won't own up to erasing it. We all had a good laugh at the first ever Blind Pig Gang bloopers video.
July
August
September
October
November
December
The year 2010 also brought some firsts for the Blind Pig & the Acorn:
The first Blind Pig & the Acorn Planting By The Signs Calendar for 2011-remember how I published a calendar each month last summer? I developed an entire calendar for the coming year-set up in a similar way-it's easy to use-the best days for planting are marked along with pickling info, and weeding days. You can check it out by clicking on the LuLu buy now button in the top right of this page-just because you click on it doesn't mean you have to buy it-but you can check it out and see if you're interested.
I was interviewed on the blog radio program at Salt Creek Life  -I don't believe they've got over my accent yet.
I made a joint Partnership with The Learning Center! called the Proctor Project-where the students learn about the displaced community of Proctor-visit the area on a field trip-write essays on the subject-and then the best ones are published here on the Blind Pig. The Proctor Project is a perfect way to ensure the heritage and history of western NC continues to the next generations.
I held a Spotlight On Music In Appalachia-and although I didn't get the big sponsors I started out hoping for-I did get some really great folks to sign on-and giving the guitar Paul bought away was for sure one highlight of the spotlight. I'm still amazed at all the folks who pitched in by donating something, writing a guest post, allowing me to interview them, or leaving heart felt comments along the way. And as I look back over the spotlight-I think it turned out just like it should have-after all it's everyday folks who make music what it is-not the big wigs at Gibson or Martin Guitars.
I introduced a facebook page for the Blind Pig & The Acorn-and it's been a huge success. You can check out the posts from there-and other tidbits I share.
My Twitter followers and Youtube subscribers continue to grow.
The number of folks subscribed to the Blind Pig & the Acorn is nearing 1,000! I still can't believe that-I remember when I first started in 2008 I was tickled with 10 subscribers-and most of them were family members.
While I can't deny a little bit of pride at the things I mentioned above-the best part to me-is it means what I'm doing is working. I truly am celebrating the heritage and culture of Appalachia-and others are joining in on the celebration and that is something to celebrate in itself.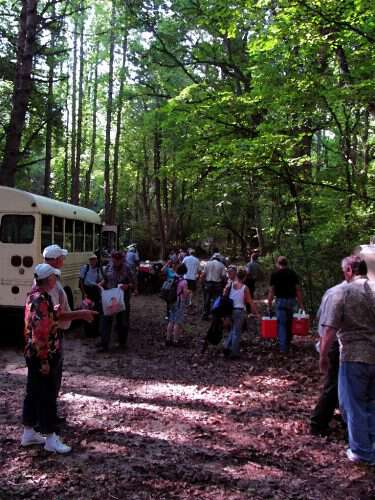 But don't get on the bus yet-the new year is just beginning and I've got some big plans. I'll share 2 of them with you now:
1. Hometown Seeds has once again signed on to sponsor the Blind Pig Family's garden and the 3rd Annual Blind Pig & the Acorn Planting by the Signs Test. So be deciding if you want to participate in the test this summer-and I'll be gathering the details to share with you soon.
2. I'm looking for 'make do' recipes. You know when there's nothing much left in the cabinets what do you cook? I know when Pap was growing up he said many is the night they had fried cornmeal mush for supper when there wasn't much else to eat. Around here-an example of making do cooking-is scrambled egg sandwiches or a pot of Granny's Soup. If you have a recipe to share-even better if you have a few words to go along with it-send it to me or leave it in a comment here.
Happy New Years to you and yours!! And thank you for helping make 2010 a banner year for the Blind Pig & The Acorn!
Tipper