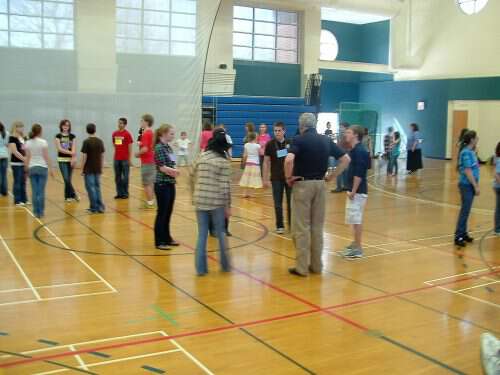 During Mountain Folk Festival most of our time was spent in group dancing-which we greatly enjoyed. But there was some other fun along the way-like: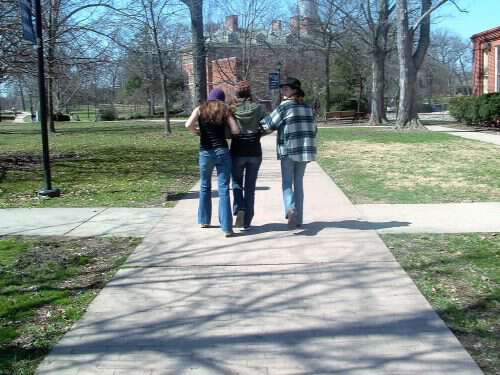 Bonding with friends we don't get to see everyday,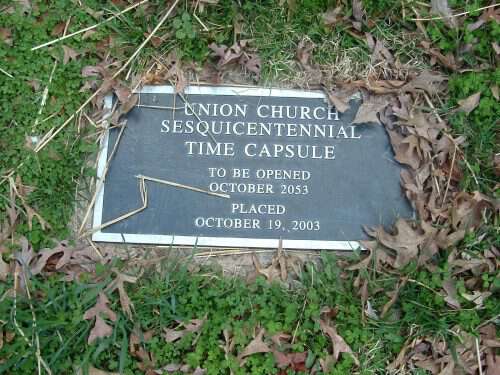 Exploring Berea,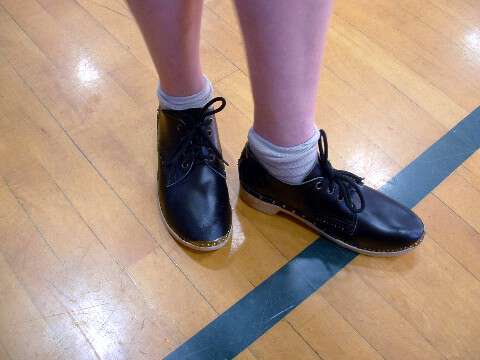 Learning English Clog,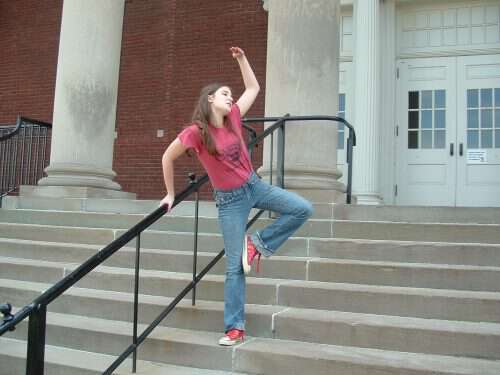 and lots of silliness.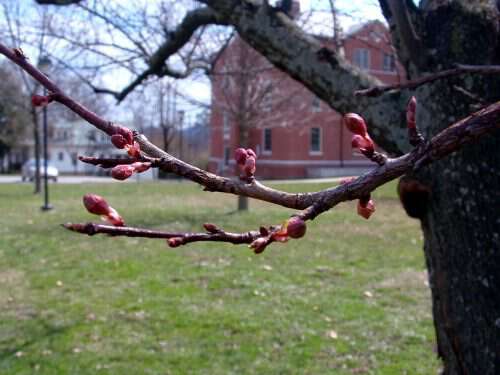 Two of my favorite parts of the festival took place on the last night. During the closing ceremonies the group danced the Gisburn Processional into the gym while carrying budded out branches of honeysuckle. I love thinking about all the dancers who've attended Mountain Folk Festival over the years-thinking that they too danced the Gisburn Processional in celebration of folk dancing and Spring's arrival.
As a proud Momma-my other favorite part took place when dancers had an opportunity to share some of their own talents. Chatter and Chitter brought down the house with their clogging routine-hope you enjoy it too.
When the girls have clogging practice visitors often wander in to watch for a few minutes. The other night, a lady came in and sat down by me. After a few minutes she turned to me and said "Oh how wonderful the kids are still doing this, I thought it was a lost art." I was happy to reply "Not in this community. We still think folk dancing is the coolest thing around."
You may not live close enough to attend the annual Mountain Folk Festival-but I encourage you to look around your community and see if there is an organization that supports folk dancing and encourages the youth to continue the tradition. You may not be interested in the actual dancing part but I guarantee you'll enjoy seeing a performance.
Tipper