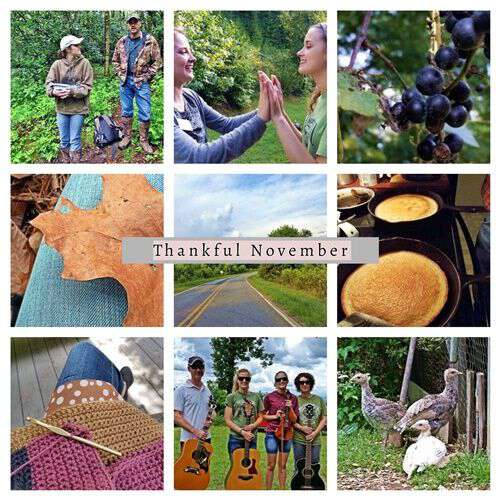 During the month of November I host a variety of giveaways as a way of saying THANK YOU to Blind Pig and The Acorn readers. If you didn't know it, you're the best blog readers in the whole wide world!
Today's giveaway is a used copy of the "Foxfire 10" book. To be entered simply leave a comment on this post. *Giveaway ends Friday November 9.
The winners of Pap and Paul's cd "Shepherd of My Soul" are:
Gigi who said: "I love reading your blog and the other post. You and my cup of coffee, what else could make my day go better (besides my prayer to God) God Bless!"
and
Don Byers who said: "Thank you for making the Blind Pig and the Acorn possible!!! My morning coffee just wouldn't be the same!"
Gigi and Don please email me your mailing address at [email protected] and I'll get the cd to you!
Be on the lookout for more Thankful November giveaways.
Tipper
Subscribe for FREE and get a daily dose of Appalachia in your inbox