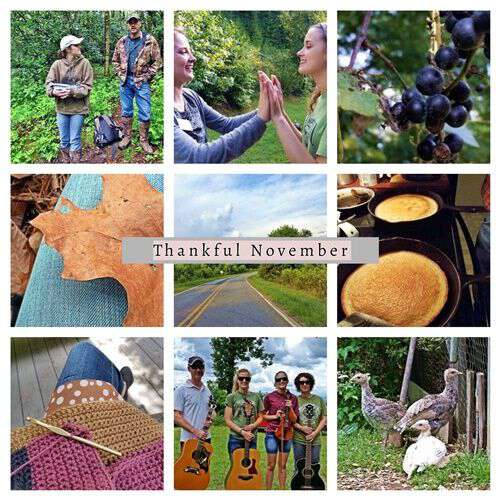 "In log rollin's, you'd go all over th'community and gather up maybe twenty-five men. Then they'd cut logs and clear land and do a whole lot a'work in a day. It'uz like th'old workin's. Lot a'th'women'ud come t'th'workin' and get dinner. And as a general thing, when they had a log rollin', they'd be eight'r'ten women there that'ud have a quiltin' too, and maybe make one'r'two quilts while th'men'uz cuttin' and rollin' the'logs."
Lex Sanders – "Foxfire 2"
—-
Today's giveaway is a used copy of the "Foxfire 2" book. To be entered simply leave a comment on this post. *Giveaway ends Saturday December 1.
The winner of the handmade Christmas Cards by Allison Britt is Sheryl A Paul who said: "Handmade cards are a passion of mine. I have little artistic talent but find much joy in the talent of others."
Sheryl please email your mailing address to me at [email protected] and I'll get the cards to you!
Tipper
Subscribe for FREE and get a daily dose of Appalachia in your inbox