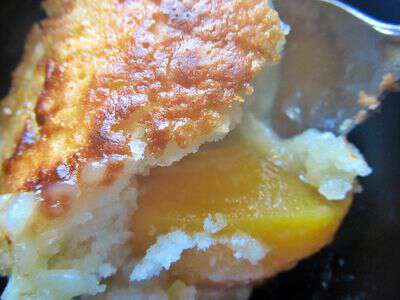 Peach cobbler has to be one of the easiest desserts to make, as well as one of the tastiest to eat! Especially if you have some vanilla ice cream to dollop on your portion.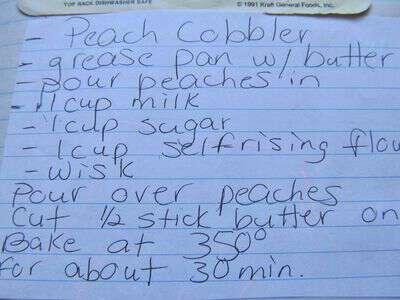 Granny shared her go to recipe for peach cobbler back in the day when The Deer Hunter and I were first married. You can see where I jotted it down in my cookbook while she told me how to make it over the phone. I've seen the same recipe in tons of cookbooks over the years so it's a very common recipe. Granny said she learned to make the cobbler from her mother, Gazzie.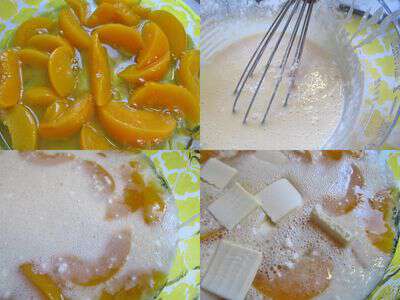 Granny's Peach Cobbler
1 can of peaches (home canned make it so much better!)
1 cup milk
1 cup sugar
1 cup self-rising flour
butter/lard to grease dish
Grease baking dish. I like to use a glass casserole…probably because that's what Granny uses. Pour peaches, along with their juice into the dish. Mix milk, sugar, and flour together. Pour over peaches. Don't stir. Cut up butter and drop on top of mixture. Bake at 350 degrees for 30 minutes or till done. The top will be golden brown.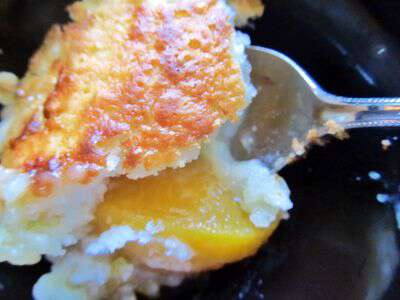 Such an easy recipe to whip up when you need a dessert. The recipe also works well with other types of fruit. And I love that it makes just enough dessert for a family meal without having to worry about the leftovers. Of course, the recipe is easily doubled if you need more portions or you want leftovers.
Tipper