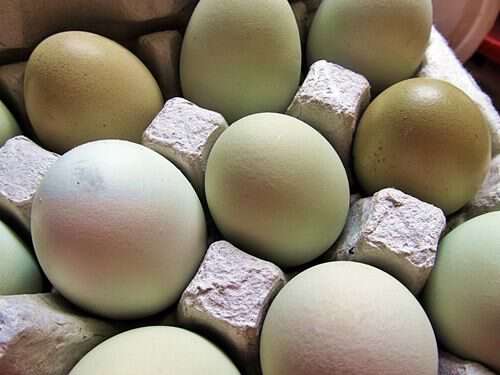 The Frank C. Brown Collection of North Carolina Folklore has this to share about dying Easter eggs:
Easter eggs may be died yellow with Hickory bark. (Zilpha Frisbie)

Take bark or old walnut hulls and boil them in water. Then strain off the water and you have a brown dye. My grandmother used to make this dye for dyeing yarn. She also used it for coloring Easter eggs. (Eleanor Simpson)
I've read of using onion skins to dye eggs as well as beets, strong coffee, and turmeric.
Seems like we tried using red onions once when the girls were little. Most of the time we used the store bought stuff or food coloring to dye eggs, same as Granny did when I was little.
Since two of our hens lay green eggs I get to have Easter eggs year round which is pretty cool.
Tipper
Subscribe for FREE and get a daily dose of Appalachia in your inbox