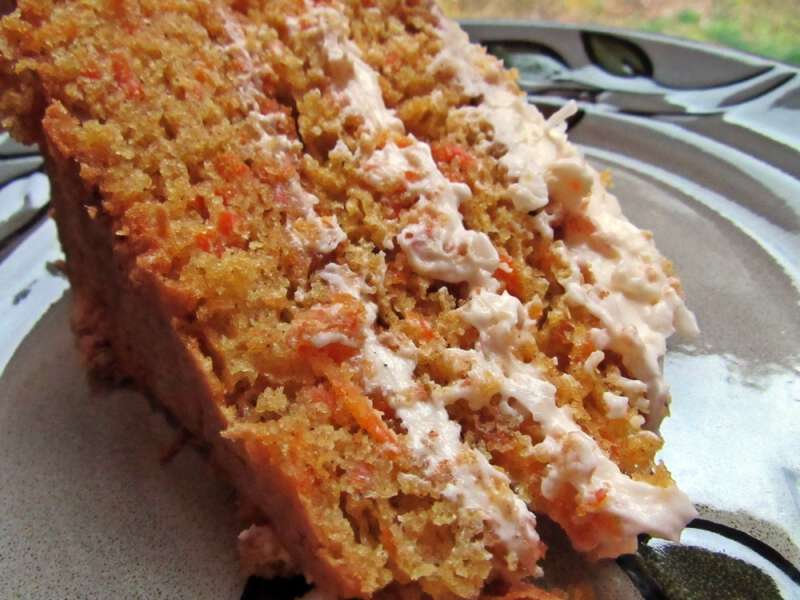 Several years ago I decided I wanted to make a carrot cake. I searched and searched online till I found the fanciest recipes you've ever seen for carrot cake. I tried a couple of them and didn't like a one. Finally I did what I should have done in the first place, went down to Granny's and got her carrot cake recipe.
As I copied down her tried and true recipe I noticed at the top it said Kay Morgan's Carrot Cake.
In Granny's hand written recipe book she always writes down the name of the person who shared the recipe with her. I find myself doing the same thing.
Kay and her husband were close friends of Granny and Pap's back when I was a baby and Paul wasn't even born. I wonder what Kay Morgan would think about us still making her carrot cake all these many years later.
Granny and Kay Morgan's Carrot Cake
2 ½ cup self-rising flour
1 teaspoon cinnamon
1 teaspoon salt
1 teaspoon sodie (baking soda)
2 cup sugar
1 cup vegetable oil
4 eggs
3 cups shredded carrot
1 cup chopped pecans (optional)
Cream Cheese Icing
8 oz. cream cheese
½ stick butter/margarine
1 box powdered sugar
1 teaspoon vanilla
½ cup shredded coconut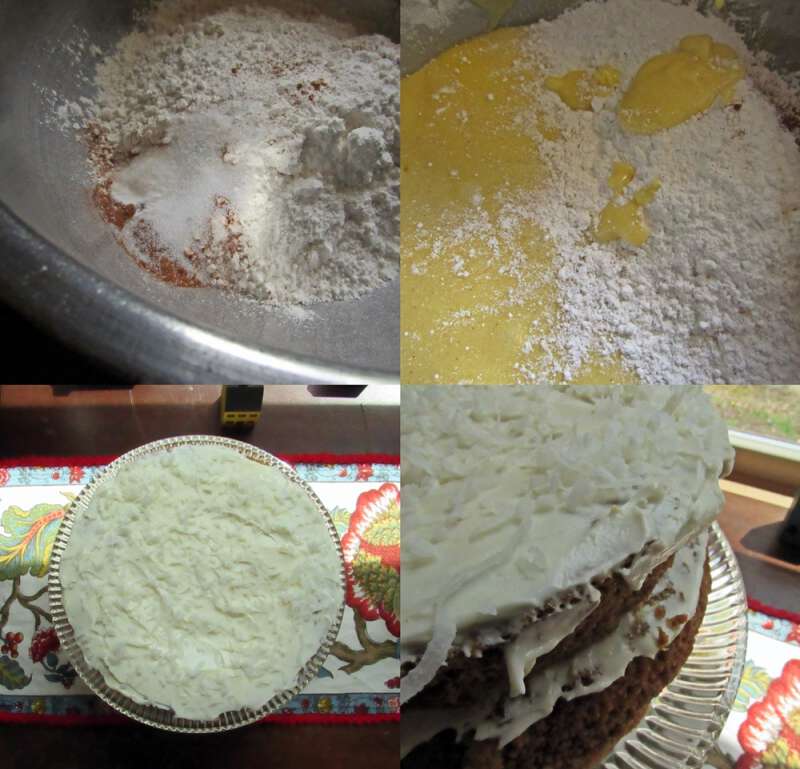 Cake directions: Mix together flour, cinnamon, salt, and sodie-set aside.
Cream sugar and oil.
Add eggs one at a time mixing well after each.
Add dry ingredients and mix till combined.
Add carrots and mix till combined (and nuts if using)
Pour batter into 3 greased 9 inch cake pans and bake at 350 for 25-30 minutes or till done. Granny's notes say you can add a little milk if the batter is too thick but I've never had that problem.
Let cake layers cool while the icing is made. My layers always stick unless I use parchment paper to line the bottoms. Most of the time I go with the theory that what matters is how a cake tastes not how it looks.
Icing directions: Mix cream cheese, butter, powdered sugar, and vanilla together until light and fluffy. Spread over cake and sprinkle with coconut. I only spread the icing between the layers and on the top. Granny ices the entire cake-I guess you'd say I take the easy way out.
This is the time of the year for Carrot Cakes and I have one of Granny and Kay's sitting in my kitchen, if you lived close enough I'd share a piece with you.
Tipper