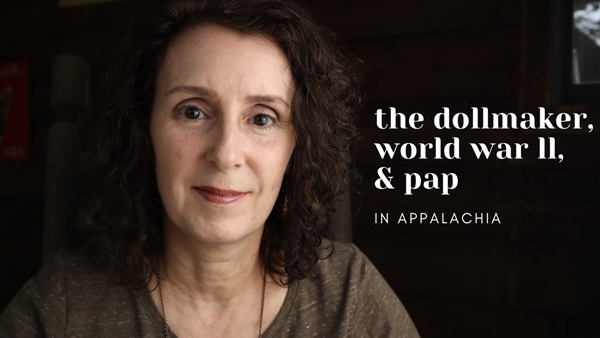 Harriet Simpson Arnow is most famous for her book "The Dollmaker" which was set in Appalachia during WWII. She wrote other books about Appalachia which are all good—actually I probably like them more than "The Dollmaker."
"Mountain Path" is my favorite Arnow book.
In this video I share excerpts from "The Dollmaker" along with stories from Pap. I also discuss the sense of place most Appalachians experience.
I hope you enjoyed the video! Have you read any of Arnow's books?
Help me celebrate Appalachia by subscribing to my YouTube channel!

Tipper
Subscribe for FREE and get a daily dose of Appalachia in your inbox