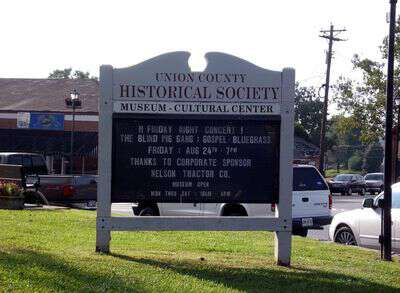 Our performance last night went great! It meant so much to see old friends in the audience-and a few new ones as well.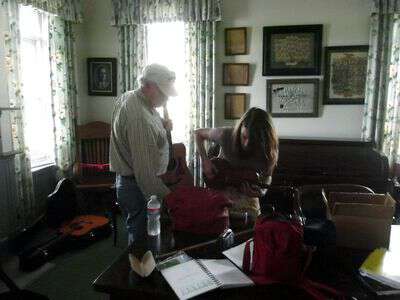 We always enjoy playing at the historical courthouse-and one of our favorite parts is tuning up in the old room adjacent to the courtroom where we perform.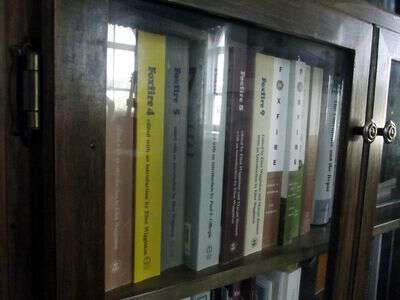 We feel right at home with the historical items scattered around the room-and the shelf full of Foxfire books just adds to the comfortable feeling.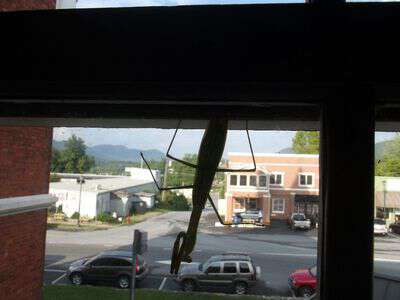 Last night we had a praying mantis peeking in through the window-listening to our warm up session and bringing us good luck for the show.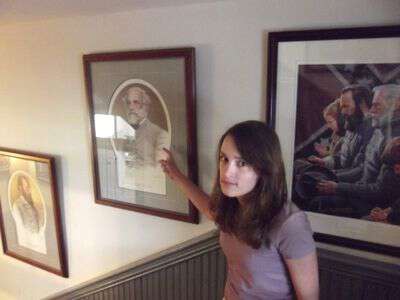 For all of you who were anxiously awaiting an update on the sighting of Robert E. Lee-the only glimpse we got of him last night was his picture hanging on the wall.
All in all it was a wonderful night spent with good company in a beautiful historical building that's been part of our local heritage for well over a 100 years.
I did find someone to video part of the show-so come back tomorrow for a song. And for all of you who couldn't make it but wish you could have-I have good news for you.
Ridgeline TV was there to film the whole show! They'll air it in 30 minute sections on both their cable tv channel and their website. I'll be sure to let you know when they have it up and ready for viewing. Until then-hop over and check out some of the other acts that have appeared recently at the Union County Historical Society's Friday Night Concert Series.
Tipper