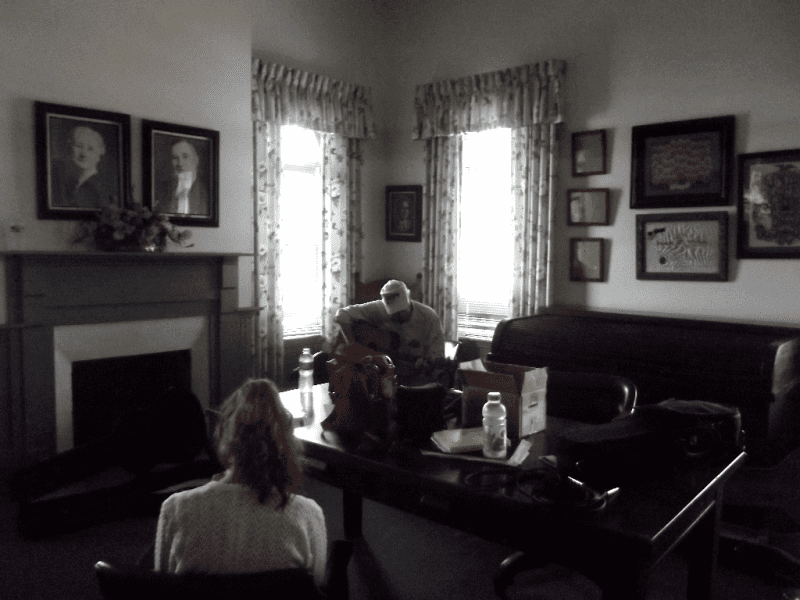 Pap and Chatter tuning up
I had a hard time picking which videos to share with you from our show the other night. I finally settled on the following 3:
Until Then-written by Stuart Hamblin. Paul and Pap's harmony is amazing on this one. I could listen to it all day long. Paul asked the crowd if they knew who Stuart Hamblin was-well over half of them did. He is most well known for his song It Is No Secret.
I'll Fly Away. Silly Paul explained to the audience how they'd have to bare with him while he tried to play the mandolin on this one-then he tore it up all the way through the song.
Baerendans. Chitter learned this old fiddle tune during Dance Musicians Week at the folk school. I've had it going around in my head every since. She thinks it is an old German or Danish tune.
I hope you enjoyed the peek into the show!
Tipper