Today's guest post was written by Charles Fletcher.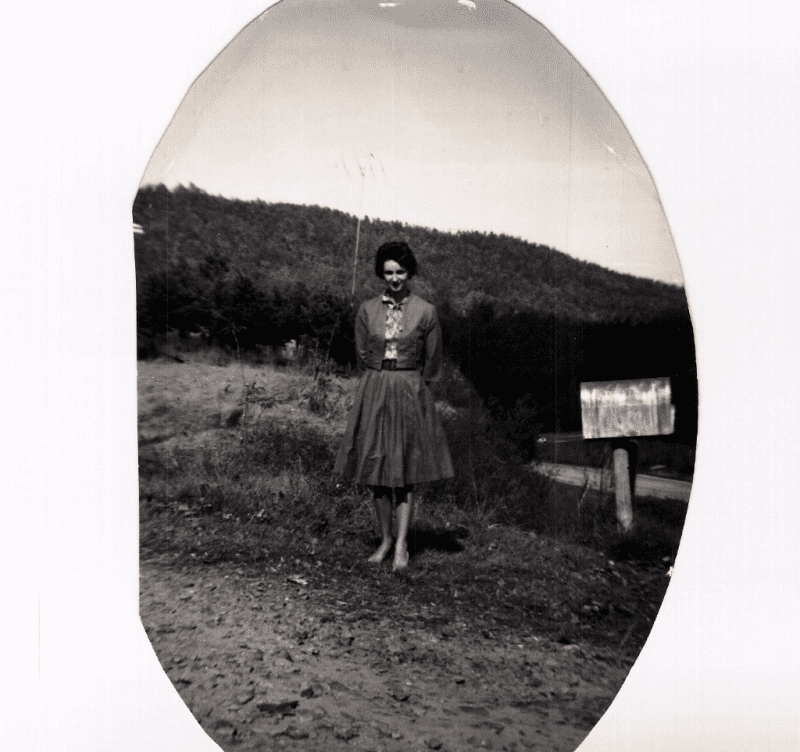 Just A Little Ways written by Charles Fletcher
I can never forget when and where  the phrase, "JUST A LITTLE WAYS" really meant something to me. Jim Casada's guest posts often mention the small town of Bryson City, North Carolina. After reading a recent entry by him, I began thinking back to the days I was stationed in the CCC Camp up on the side of the Smoky Mountains. During that time in 1940, usually one or sometimes two truck loads of us CCC boys got all cleaned up, and dressed in our best uniforms for the Saturday night trip to Bryson City. Not so much for the town, but for all the pretty young girls that come from all the hollows and ridges of the mountains. They came to meet the young boys all dressed up in their uniforms.
I became acquainted with lots of the local people and enjoyed their company, but to be honest the real reason I wanted to ride into Bryson City was the Square Dance they held every Saturday night.
As I sometimes see those dances today on tv, it is hard for me to imagine that one day a long time ago, I could kick as mean a leg as anyone. Now to the story "Just A Little Ways."
There was this pretty little blond girl that I had danced with on several of the Saturday night dances in Bryson City. The last dance of the night was about to start when this sweet girl asked if I could walk with her home. "Where do you live?" I asked her. "Oh, just a little ways." she told me.
We were off to where I hadn't been before. Through town to the big turn at the graveyard. We took the trail behind the graveyard; crossed a couple of foot-logs across some creek; went through a wire fence; and then I asked "How much farther?"
"Just a little ways" she answered. I told her "I have to leave you. The truck will go back to camp soon and if I'm not on it I'll have to walk all night to get back to the camp."
"But it's just a little ways" she said. I didn't waste any more time telling her goodbye. I began with a full trot and soon was in a fast run. I had to catch that truck.
When I came around the corner at the graveyard, I saw the boys were getting in the truck. I started hollering for them not to leave me. Someone did hear me and they waited.
I danced with my little blond girl several other Saturday nights but never walked her home again. Because I never trusted her when she would say "Oh it's just a little ways."
————————
I hope you enjoyed Charles's memory from long ago as much as I did-it reminded me of all the times I tell the girls I'll be there in a minute. If I'm not mindful-it'll be more like 20 or 30 minutes before I go see what they need.
Tipper