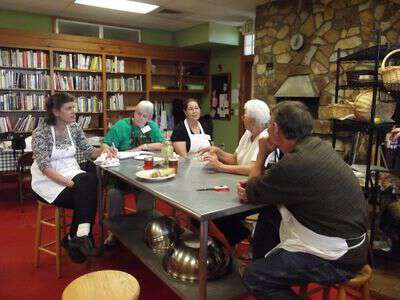 The most common definition for the word take is: lay hold of (something) with one's hands; reach for and hold.
In Appalachia we use take in that exact manner-but we also use it in a few other ways like:
To run or go immediately: "Once I seen that bear I took off running fast as my legs would carry me!"
To get very upset: "She took a fit when she seen the mess they made in her clean house."
To resemble someone: "Chatter takes after the Pressleys more than her sister does."
To start: "Take and rinse the beans before you cook them." or "He took to drinking after she died and that was the fall of him."
To like: "I took a shine to The Deer Hunter the first time I laid eyes on him."
To become sick: "He took sick and left right after dinner."
To control: "I told him, all he needed to do was to take hold of that mess and make it work. I know he'd come out on top if he did."
To become emotional: "Why she took on like the end of the world was coming."
To give birth to a baby by c-section: "Her labor wasn't progressing at all and they had to take the baby sometime after midnight."
To begin: "School always took up at 8:00am when I was going-now it's closer to 8:30am before they get all their ducks in a row."
To date: "She's took up with a little old boy from Andrews."
As always-I hope you'll leave a comment and tell me which-if any-uses of take you are familiar with.
Tipper