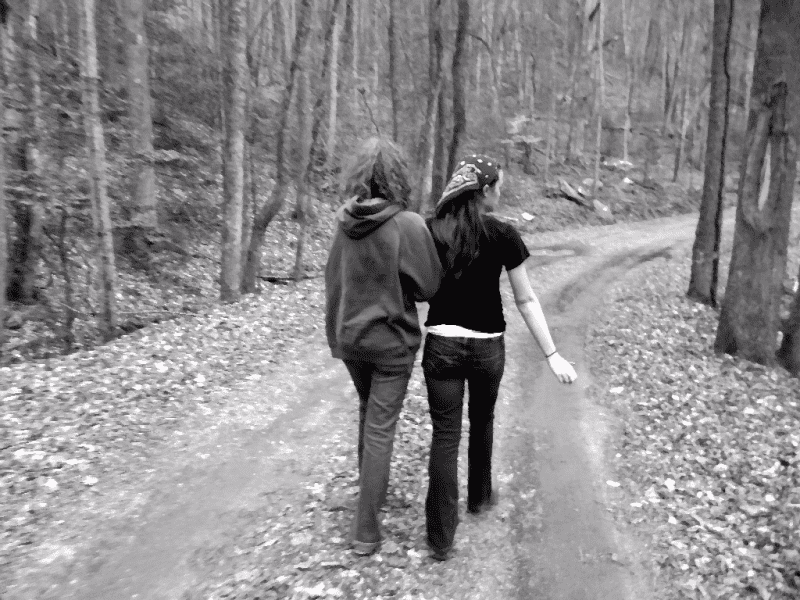 Appalachian sisters walking down a dirt road in North Carolina.
Sweet sisters still willing to hold onto each other like they're in kindergarten, even though they're nearly grown. Right in the middle of those tough teenage years when you're trying to figure out where you're going and what you're going to do with the rest of your life.
Answers no one their age could know, yet society tells them they must decide now or else all will be lost.
When they were toddlers someone would stop us to ask if they were twins Chatter would say "Yes and we're sisters too."
Tipper
Appalachia Through My Eyes – A series of photographs from my life in Southern Appalachia.