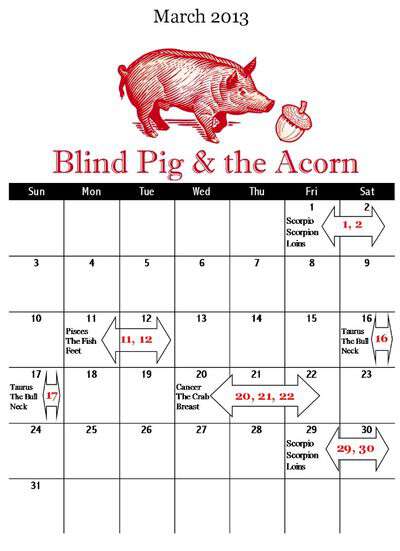 March seems to be roaring in like a lion here in Western NC-but I know Spring is just around the corner and it's time to start thinking about this summer's garden.
Sow True Seed has signed on to sponsor the Blind Pig garden once again this year-I'm so excited!! I was so pleased with all my Sow True Seeds last year-that I know this summer will be another banner gardening season for us.
If you've never heard of Sow True Seed-they are located in Asheville NC. They also have a great website you can order from.
With an eye on the future, Sow True Seed has taken a stand to help insure the purity of open-pollinated and heirloom seeds-so future generations can continue to grow their favorite veggies-save their seed from year to year and continue the circle of growing that our ancestors have handed down to us.
Sow True Seed has an impressive selection of vegetable, flower, herb, and cover crop seeds.
They offer open-pollinated, non hybrid, and untreated seed-meaning you can save your seed from year to year with each new plant's yield staying true to the original yield.
Much of their seed production is USDA Certified Organic-and they're striving to increase their organic varieties each year.
Heirloom seeds-which are always open pollinated-make up most of Sow True Seed's inventory.
Sow True Seed also offers programs such as:
A Wholesale Rack Program for retail stores
A Fund Raising Program for schools and other organizations
The Community Seed Exchange offers a great opportunity for gardeners local to the Asheville area.
In addition you can get seed collections, seed garlic, sweet potato slips, seed potatoes, and a variety of how to/gardening books from Sow True Seed. And there are many free resources offered on their site such as a planting guide and a seed saving guide.
Sow True Seed has a great blog-where you can learn all sorts of interesting things about gardening. You can subscribe to the blog-which is FREE. If you're on Facebook-Sow True Seed has a page on there too-which is a great way to find out about their special sales.
————————
This year the Blind Pig & The Acorn's Planting By The Signs Test is going to be radically different. After the weather woes of the last 2 growing seasons, I decided a broader approach would benefit our testing.
I'll share a calendar-like the one above for each month from now to August. If you decided to play along you can use the calendar to plant your seeds. At the end of the growing season you can give Blind Pig readers a general overview of how attempting to plant by the signs helped or didn't seem to help your garden production. And if you're not interested in playing along-you can see how my garden turns out as I use the monthly calendars and share the details here on the Blind Pig.
Stick around for more gardening posts-coming soon!
Tipper