View this post on Instagram
1. Chitter has been churning out jewelry like you wouldn't believe. Lately she's been producing the amazing mountain scenes you can see in the photos above. If you'll click the small arrow on the right middle of the picture you can flip through the photos and one video.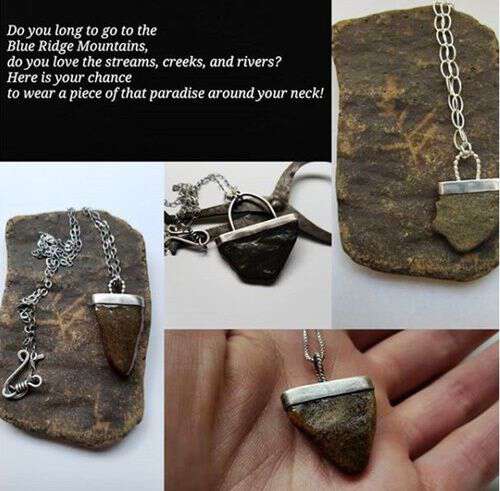 She's still churning out those amazing creek rock creations too. Her silversmith skills have grown by leaps and bounds during the past year. I believe she is really coming into her own in the world of handmade jewelry. You can jump over to her Stamey Creek Creations Etsy Shop to see more of her jewelry.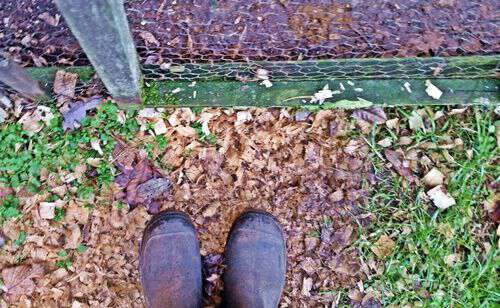 2. The yearly average rainfall number for Western North Carolina was passed up months ago. This is the rainiest year I can remember. I'm beginning to think our poor chickens need to grow webbed feet. I've put out shaving for them I don't know how many times and then another day of monsoon weather comes around and before you know it its back to a muddy chicken lot.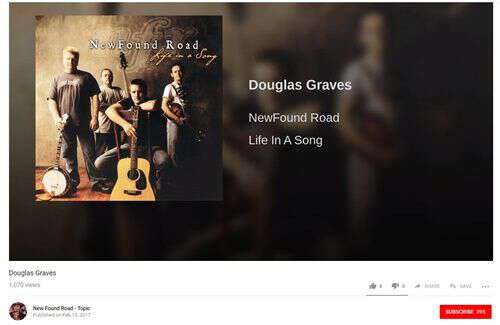 3. I listen to Pandora as I work. It's an internet music service sort of like a radio station. There's a paid version that has no commercials, but I listen to the free version which has a few commercials sprinkled among the songs. The best thing about Pandora is you can tell it what kind of music you like and the site will serve up songs for you to listen to. Don't like one? Give it a thumbs down and never hear it again. Love it? Give it a thumbs up and you'll likely hear similar songs. You can have as many "stations" as you want. I have an old time music channel, which is what I listen to most of the time. I have a Country Gentlemen channel that plays a lot of bluegrass and Gospel. I also have an Avett Brother's channel that plays the type of music they make. I've discovered some old gems by listening to Pandora and I've come to love songs I'd probably never heard if not for listening to the streaming music. A recent song I discovered on one of the channels is by NewFound Road. The name of the song is "Douglas Graves." It has all the themes of an old love ballad, even down to her lily white hands. Go here to hear the song.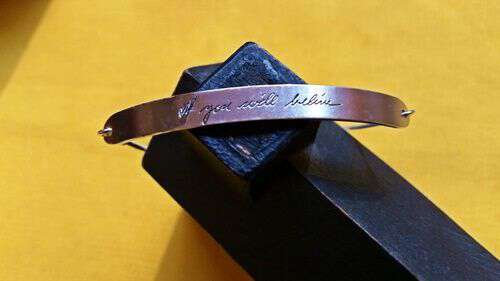 4. See the handwriting on my bracelet? It says "If you will believe." Pretty powerful reminder to carry around on your arm, but what makes it extra special is that it's Pap's handwriting. A friend had the bracelet made for me from a piece of paper where Pap had written one of his many songs.
5. I hope you've been enjoying my Thankful November giveaways, but there's no doubt I've been enjoying them more than you. Reading the heartfelt comments about why and how you read the Blind Pig and The Acorn encourages me to continue my endeavor of celebrating and preserving Appalachia.
Tipper
Subscribe for FREE and get a daily dose of Appalachia in your inbox