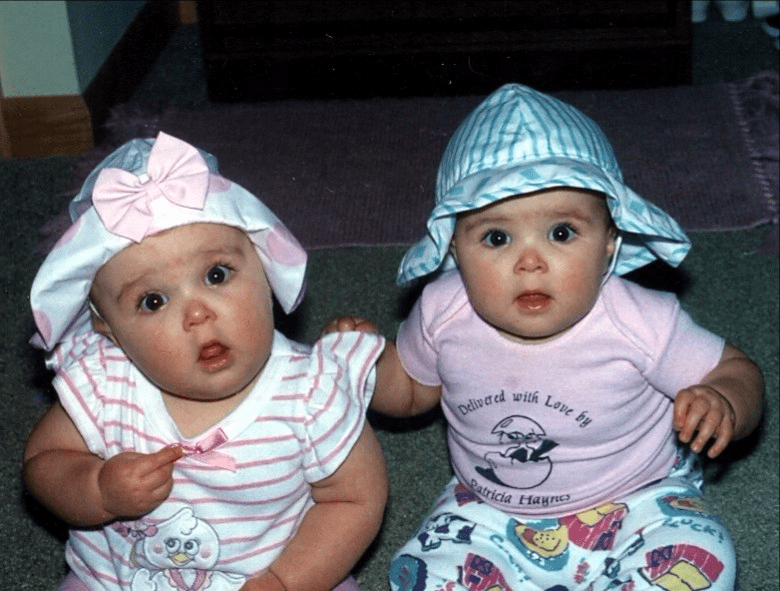 Chitter and Chatter sporting their very first Easter Hats
Overheard the other day: "That littlest girl came back and set with me. She's so cute! You know shes got those jaws that you just want to pinch or kiss or both!"
Chitter and Chatter had those kind of jaws too.
A few other ways the word jaw is used in Appalachia:
If he'll ever quit jawing we'll go to the house. (meaning if he would quit talking)
I found out a long time ago me and him don't jaw. (meaning their personalities clash)
If he ever pulls that stuff on me I'll jack his jaw! (meaning-I'll whip his butt)
Tipper
Appalachia Through My Eyes – A series of photographs from my life in Southern Appalachia.