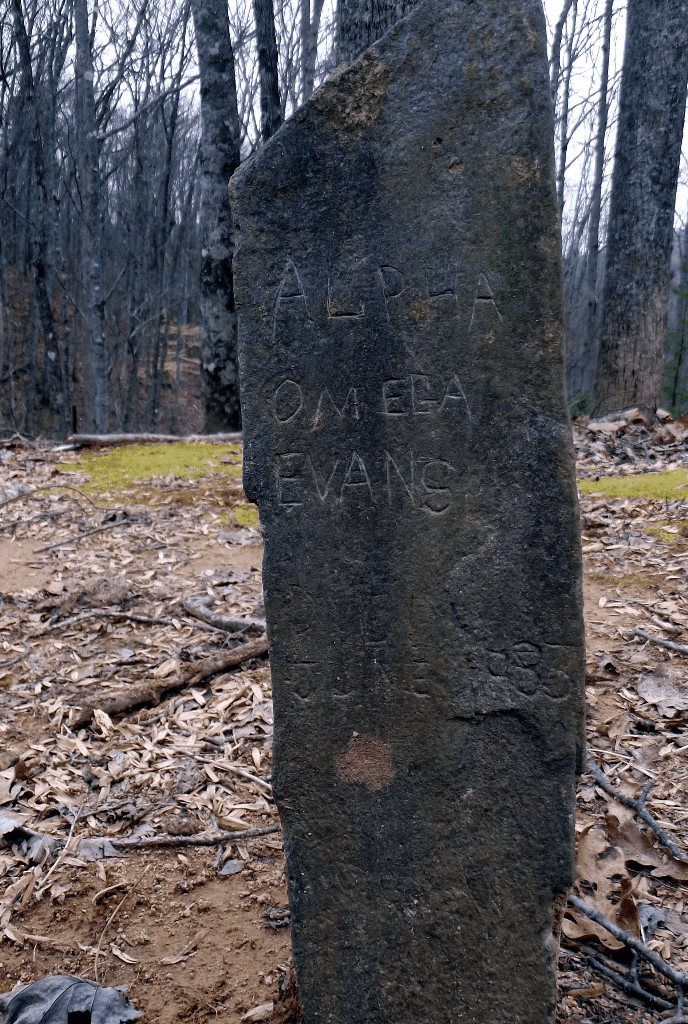 A few weeks ago, the Blind Pig Family visited Paynetown Cemetery near Fontana Dam. The cemetery was established in 1901 by Greenberry Payne.
Funny to say cemeteries are beautiful, but to me they are and this mountain top one seemed especially beautiful, peaceful, and lonesome all at the same time.
When visiting a graveyard for the first time we look for the oldest marked grave. Of course we figure the graves only marked by rocks are the oldest of all, but they seldom have names on them.
Chitter was the first to spot the handmade gravestone of Alpha Omega Evans. She called out to us and we all ran to look and see the unusual name.
It pleased Chitter that she knew what the name meant and that she knew where to find the words in the Bible. She decided right then and there that her first child would be named Alpha Omega-"Cause it would be a good name for a boy or a girl right?" she said.
It pleased me to see my teenage daughter run back to kiss Alpha Omega's gravestone one last time before we descended the steep trail back to lower territory and present day life.
Tipper
Appalachia Through My Eyes – A series of photographs from my life in Southern Appalachia.