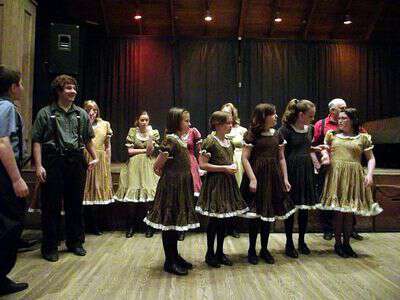 Last Thursday night, a group of Czech Cloggers came to Brasstown. Chitter and Chatter's clogging team-The John C. Campbell Folk School Cloggers had been anticipating their arrival for the last few weeks.
Both groups were to perform in The Keith House at the folk school. My girls were a little nervous-I mean some of the Czechs didn't even speak English-and if they were professional cloggers-wouldn't they think the JCCFS team was a little silly?
So how did the night turn out? Wonderful.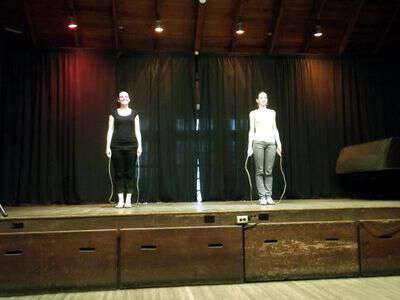 There was a totally amazing waltz clog with jump ropes routine.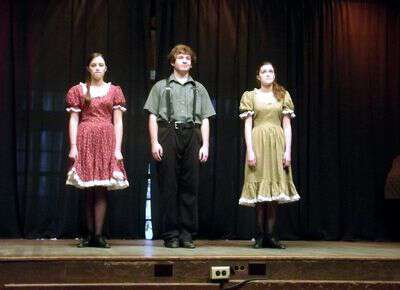 Chatter, Chitter, and another clogger brought the house down with a new routine they've recently learned. (they learned it for Berea-so hopefully I can video it at the festival and show you later)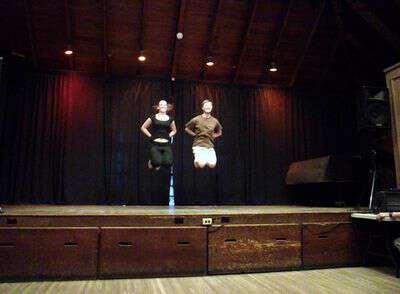 The Czechs clogging ability went above and beyond anything we could have imagined-as you can see they even seemed to float in mid air part of the time. And if I do say so myself-The JCCFS Clogging Team out did themselves on every routine as well.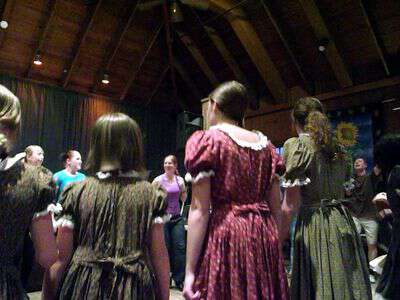 After the performance was over, Jan-the leader of the Czech Team said he wanted both teams to do a dance together. He explained-if he called the moves in Czech the folk school cloggers wouldn't understand him-but if he called the moves in English-his own cloggers wouldn't understand him.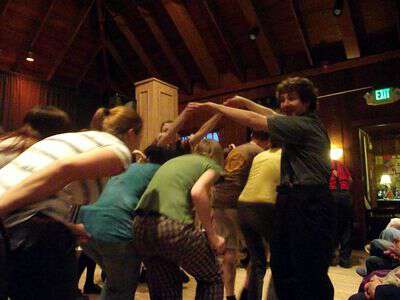 He made a joke about trying to call them in German-then maybe everyone would understand! But in the end the dancers instinct took over-and whether the clogger spoke English, Czech, or both-they seemed to know exactly what to do-and it was pure magic.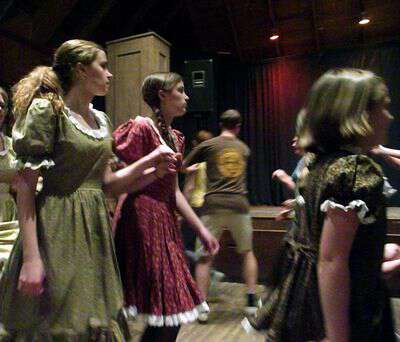 Jan led them around the Keith House-around the audience-around in front of the stage. I was lucky enough to be sitting on the front row-I could literally feel the energy in the air and the sounds coming up from the floor through my feet and the metal of my chair.
On the way home that night I asked the girls how it felt to be part of the clogging throng-they summed it up in one word-Amazing!
Wish you'd been there to see the Czech Cloggers? Here are few videos posted by the John C. Campbell Folk School:
*http://www.youtube.com/watch?v=wCWAzjdTvjk (fancy footwork)
*http://www.youtube.com/watch?v=Eytx1q7gpfo (acapella)
*http://www.youtube.com/watch?v=SgWvPCl60w4 (jump rope)
Tipper