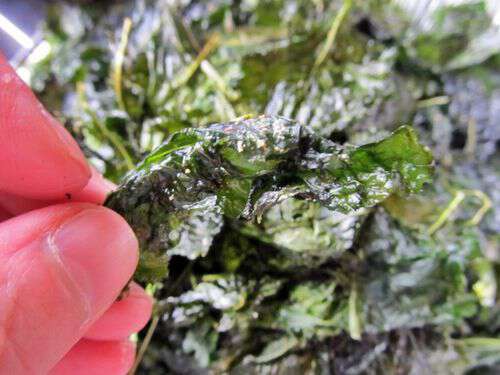 Have you ever ate kale chips before? Miss Cindy made some for me and the girls a few years ago and I've been wanting to try making them myself ever since.
Since I have plenty of Sow True Seed kale on my hands I decided this was finally the time to make kale chips.
I googled around and found several recipes. Most all of them gave the same directions with the only variations being the seasonings used.
Kale Chips
Kale (fully dried)
oil of your choice
seasonings of your choice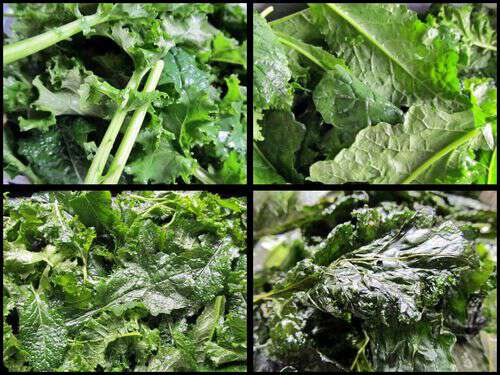 Preheat oven to 250 degrees-if your stove doesn't go that low just use the lowest temperature you can.
Remove any large stems from kale leaves. If your leaves are very large you can tear them into smaller pieces.
Add kale to a bowl, drizzle a small amount of oil over, and toss to coat leaves evenly. Spread kale out in a single layer on a baking sheet and season to taste. I used salt, pepper, and garlic powder.
Bake 15-25 minutes or until kale leaves become crispy.
Mine turned out pretty good. I was impatient and didn't allow my leaves to dry fully before I baked them so it took mine quite a bit longer than 25 minutes and even then a few leaves were more on the steamed side instead of the crispy side.
I believe kale chips would be especially good served at a party or other function where folks are gathered around talking.
If you've made kale chips before, please share your recipe and any tips you've learned along the way.
Tipper