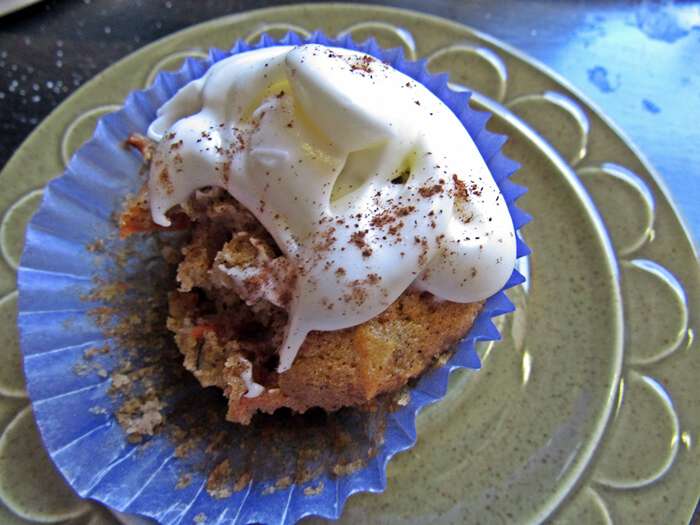 The girls and I were invited to a get together and since I've been thinking about making a carrot cake for the last few months. I thought carrot cake in cupcake form would be just the thing to take. Chatter said "Momma a lot of people that will be there only eat gluten free things."
Realizing Chatter was right I set to finding a gluten free carrot cake recipe and came upon a really good one. If you're not worried about gluten (I'm usually not) go with the plain flour instead of the mix and the cupcakes will be just fine.
Carrot Cake Cupcakes – Recipe adapted from Gluten Free on a Shoestring
2 cups plain flour (or gluten free all purpose flour blend containing xanthan gum)
1 teaspoon baking soda
1 1/2 teaspoon baking powder
1/2 teaspoon salt
2 teaspoons cinnamon
3/4 cup sugar
1/2 cup brown sugar
3 cups shredded carrots
1 cup chopped nuts (I used almonds but I think pecans would be great too)
1/2 cup vegetable oil
4 eggs
1 teaspoon apple cider vinegar
1/2 cup milk (any kind)
Cream Cheese Frosting
8 oz. cream cheese softened
2 tablespoon butter
1/4 teaspoon salt
2 1/2 cup powdered sugar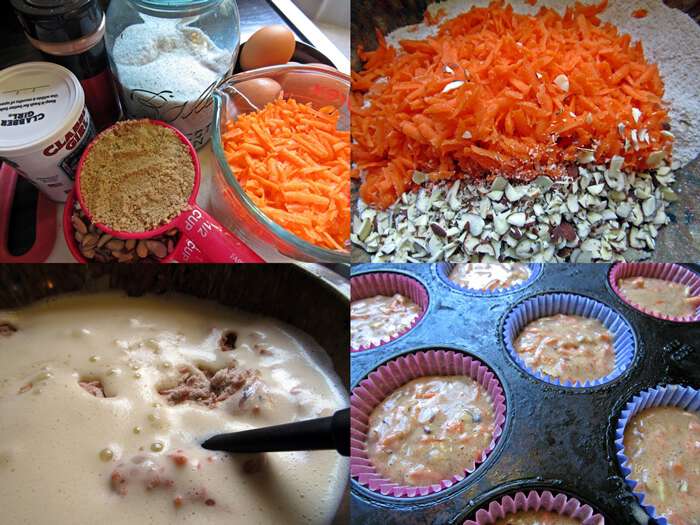 The recipe directions sound a little different than other carrot cakes I've made, however I'm thinking the difference is directly related to getting a good result while using a gluten free flour mix.
Mix together the flour, baking soda, baking powder, salt, cinnamon and white sugar. Add in the brown sugar and mix well, remove any lumps. Add the carrots and nuts and mix again. Set this mixture to the side.
In another bowl mix the oil, eggs, vinegar, and milk thoroughly. The recipe said the mixture should be pale and frothy. That took about 10 minutes of mixing in my stand mixer.
Quickly add the wet to the dry and mix well. When you first pour in the liquid you can sort of hear a little hissing or bubbling noise. As you continue to stir, the batter will become fairly thick.
Either grease or line your cupcake pan; fill each cupcake 3/4 the way full and shake the pan to settle the batter. Bake at 350° for 20 minutes or until done.
Allow the cupcakes to cool in the pan for at least 5 minutes before removing.
While the cupcakes are cooling you can whip up the cream cheese frosting.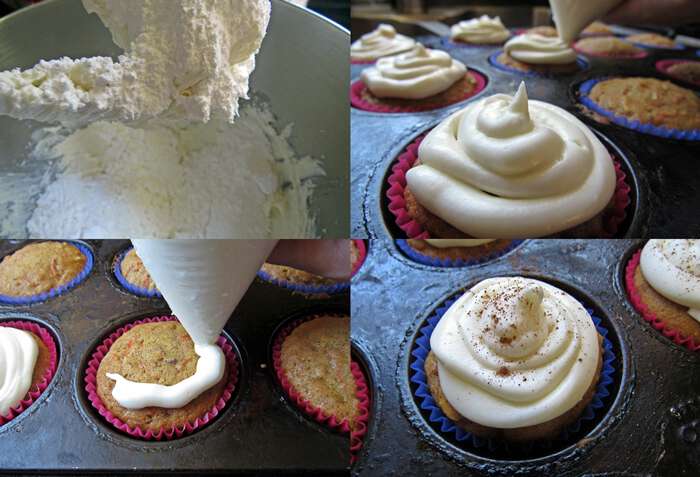 Beat cream cheese and butter until smooth; add powdered sugar and salt and continue beating until the icing is thick and fluffy. If you need to you can add more powdered sugar-I didn't need to.
Ice cooled cupcakes with your favorite icing utensil or you can use a piping bag. I used a ziplock bag in place of a piping bag and it worked pretty good.
It's totally optional, but if you like you can sprinkle cinnamon on the icing.
If you'd like to print the recipe, jump over to the Gluten Free on a Shoestring website and you can print from there.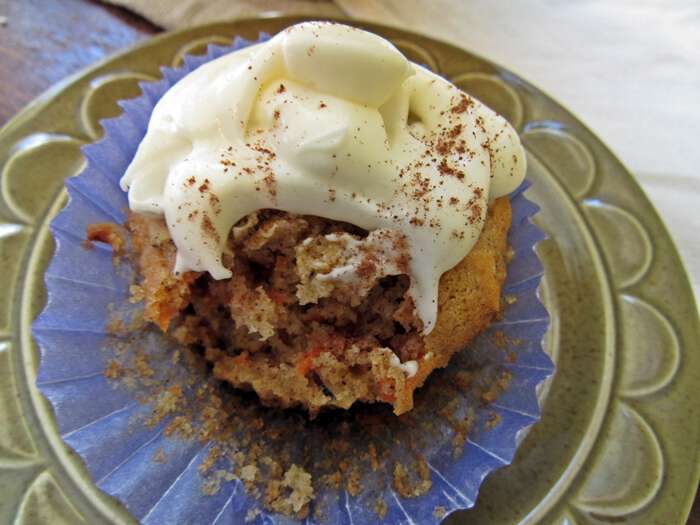 The cupcakes turned out great. I believe I would have enjoyed them more if I had used flour instead of the gluten free mix.
This is the perfect carrot cake if you like one that isn't overly sweet. Of course the cream cheese icing is sweet enough by itself!
Tipper