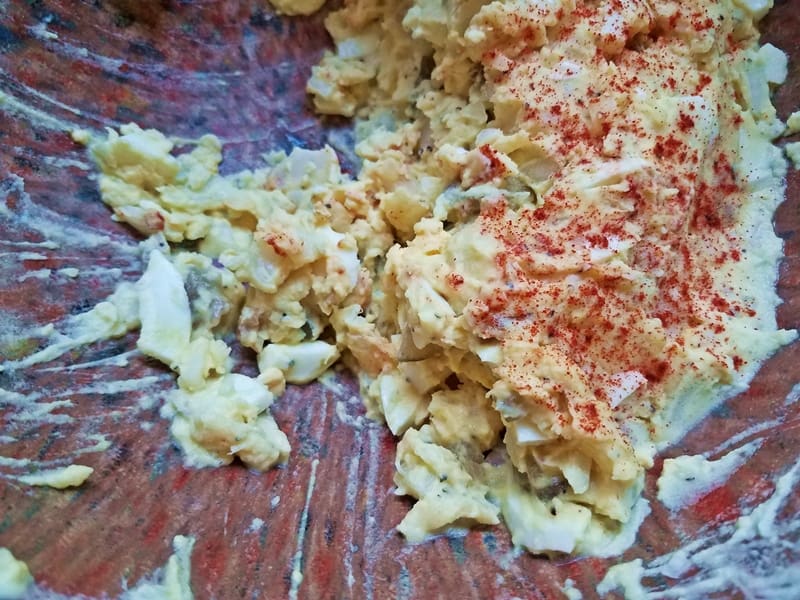 I love potato salad. I wouldn't touch the stuff when I was young, but one taste of Miss Cindy's made me change my mind right quick.
Potato salad recipes vary as much as the people making them. I've had potato salad so simply made that it only had eggs and potatoes and I've had really elaborate potato salads that have every thing but the kitchen sink thrown in.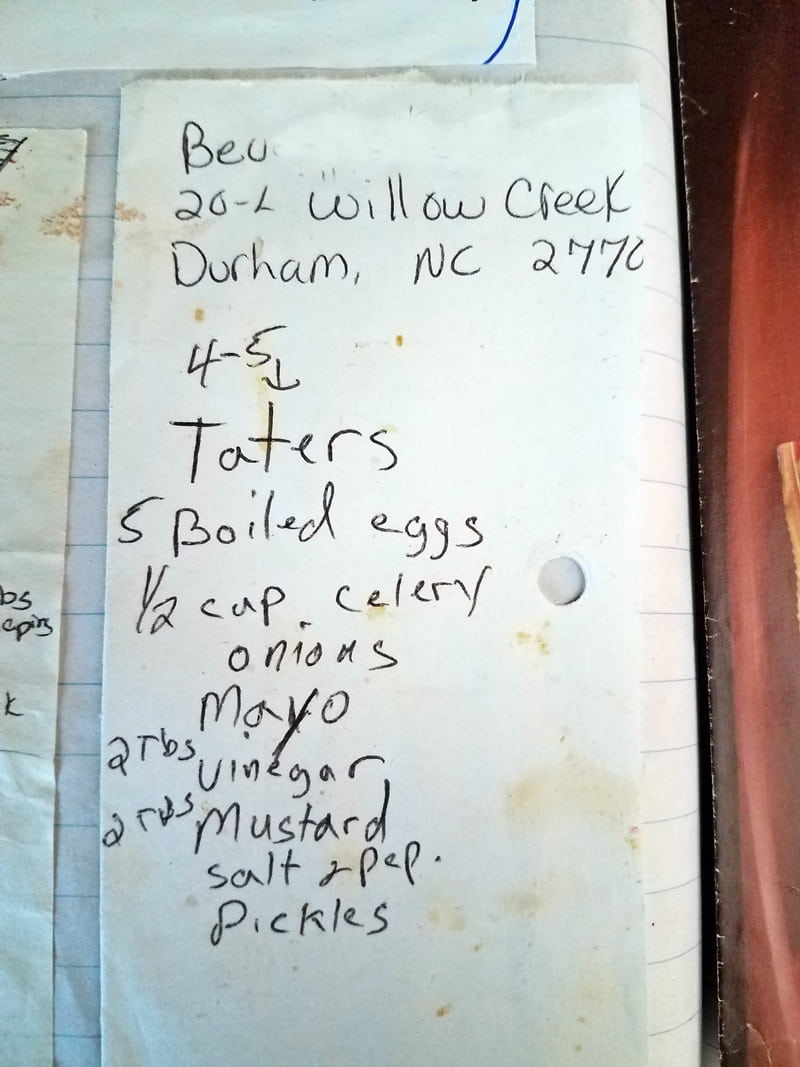 Not long after we were married The Deer Hunter and I called Miss Cindy to ask for her potato salad recipe. As Miss Cindy called out the ingredients he wrote them down on the back of an envelope a friend had sent me a card in.
All these years later we still use the same recipe—the messy paper shows how well loved the recipe is.
Most of the time we don't add the celery cause I never seem to have it on hand.
The real secret to Miss Cindy's potato salad, and ours, is the pickles. We use 14 Day Pickles that we put up every summer. Miss Cindy's grandmother passed the pickle recipe down through her family. And the potato salad recipe actually came from Miss Cindy's father Curtis.
Sorta of neat we're still making Dolly's 14 Day Pickles and we're still making Curtis's potato salad.
Hope you'll leave a comment and share your potato salad recipe with us.
Tipper
Subscribe for FREE and get a daily dose of Appalachia in your inbox