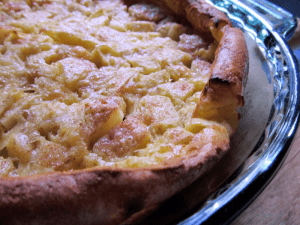 A couple of weeks ago I ran across this recipe for Apple Pfannekuchen-the dish is sometimes called Dutch Apple Pancake.
I had a bowl full of apples sitting on my counter and the recipe looked so easy I decided to try it. Me and the girls LOVED it! I've probably made the recipe a good dozen times since I first tried it out.
Ingredients
2 tablespoons butter
6 tablespoons plain flour
2 eggs
6 tablespoons milk
1/4 teaspoon salt
1 medium apple chopped
2 tablespoons sugar
1/4 teaspoon cinnamon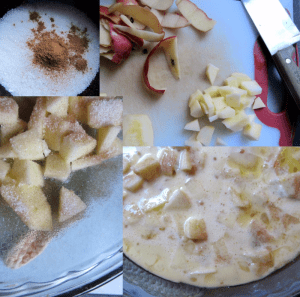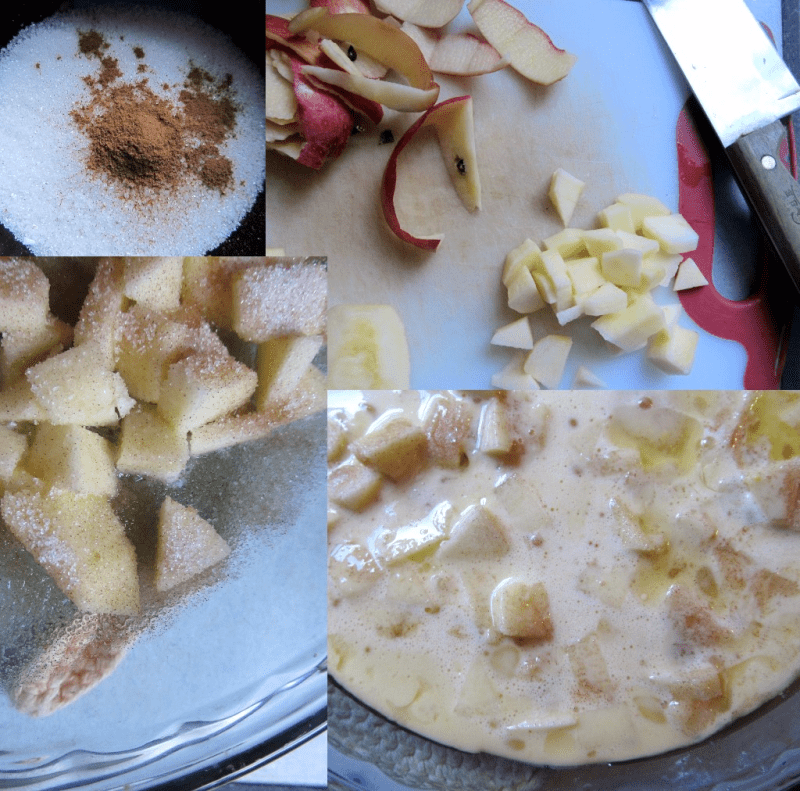 Preheat your oven to 400 degrees. While the oven is heating up-put 2 tablespoons of butter in a glass pie plate and set it in the oven to melt.
Whisk together the eggs, milk, flour, and salt until smooth.
Once the butter has melted, throw the chopped apples into the pie plate with the melted butter and sprinkle with sugar and cinnamon. Pour the milk flour mixture over the apples and bake for 20 minutes or until its puffed up and golden brown.
You can drizzle syrup on your apple pfannekuchen-sprinkle powdered sugar on it-or eat it plain.
I love the recipe because it's tasty, super easy, and seems to make the perfect amount for a quick breakfast with no leftovers. After I made apple pfannekuchen a few times, it occured to me that it might have an Appalachian connection. The dish is a German recipe and northern areas of Appalachia have more of a German influence than the southern Appalachians where I live.
I contacted my friend Matthew Burns who lives in West Virginia and loves Appalachian history and culture as much as I do. This is what Matthew had to say about  apple pfannekuchen:
Yes we have apple pfannekuchen back home. Good stuff. I personally prefer them with strawberries, or with thick bits of smoked bacon. But I have not turned down the apple ones either. My mom makes pfannekuchen for the kids using nutella and they seem to like it, but I'm not the biggest fan of nutella. You should check out a recipe book that many of my relatives contributed (years ago) called Mennonite Community Cookbook by Emma Showalter. It is all old german recipes. You can find it on ebay and places, it usually isn't very expensive if you get new editions. It is based in the Shenandoah Valley of Virginia (which is just on the other side of the mountain from where I grew up).
—————–
Have you ever heard of this recipe?
Tipper