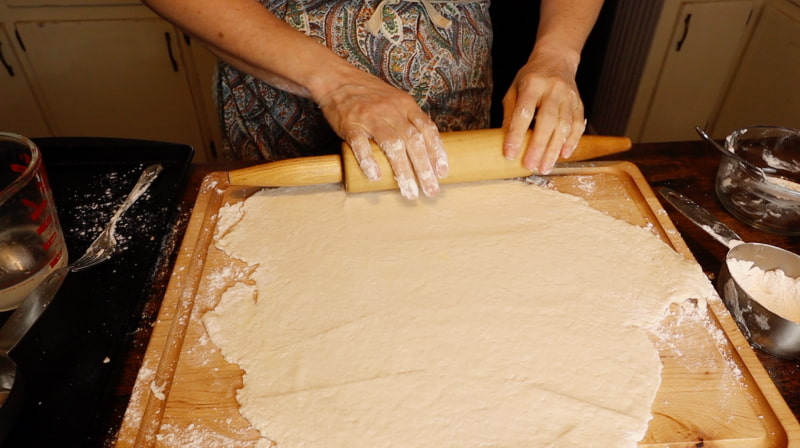 If you hear or read anything about Appalachian Foodways fried pies are guaranteed to be mentioned.
Over the weekend I made a run of the tasty delights. I used apple preserves and apple butter for the filling. Sometimes I use peach jam.
Most of the time when I make fried pies…well I don't fry them. I bake them like Granny did when I was growing up.
I hope you enjoyed the video! Are you a fan of fried pies? What's your favorite filling?
I've eaten a lot of fried and un-fried pies over the years, but the best tasting ones I've ever eaten were purchased at the Folk School's annual Fall Festival. My friend Carolyn Anderson's niece made the pies and let me tell you she's an expert pie maker.
Help me celebrate Appalachia by subscribing to my YouTube channel!

Tipper
Subscribe for FREE and get a daily dose of Appalachia in your inbox