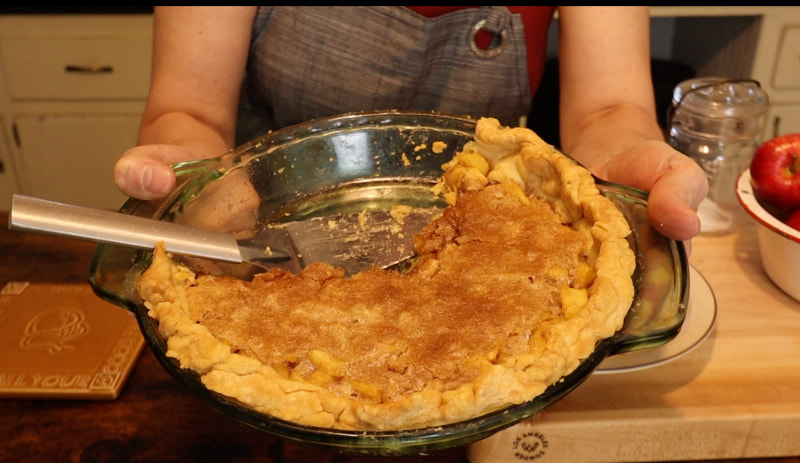 Apples play a huge role in the foodways of Appalachia. Back in the day they showed up in some form for just about every meal of the day not to mention for eating out of hand as snacks in between meals.
Over the years I've written quite a few posts about apples. Here's a few of them:
We lost one of our apple trees last year. We planted two to replace it but it'll be a few years before they start producing. Luckily I'm surrounded by folks who have apple trees and are usually willing to share.
In my latest video I discuss the importance of apples in Appalachian Foodways, show how to make a dandy apple pie and tell some stories along the way.
I hope you enjoyed the video! What's your favorite way to eat apples: raw, stewed, fried, apple butter, apple jelly, dried, apple pie or some other way?
Help me celebrate Appalachia by subscribing to my YouTube channel!

Tipper
Subscribe for FREE and get a daily dose of Appalachia in your inbox