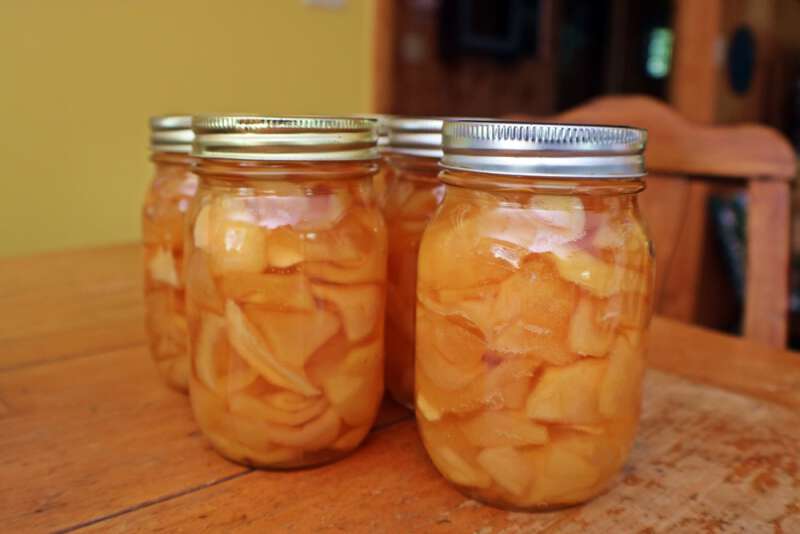 I came across this apple recipe in the cookbook Mountain Cooking written by John Parris. When I read it I was immediately intrigued because it sounded almost exactly like the way Granny taught me to make pear preserves.
Uncle Henry used to bring me Pears and Miss Cindy had a friend with two different kind of pear trees who gifted me with pears. In those days I had plenty to make the pear recipe that's been handed down through Granny's family. Unfortunately I no longer have access to pears, but when I read the apple recipe by John Parris I knew I had to try it.
You'll remember the squirrels ate all my apples this year while I was sick. Thankfully Miss Cindy got more than enough apples from farmer Tim down the road for me to put up applesauce and to try this recipe.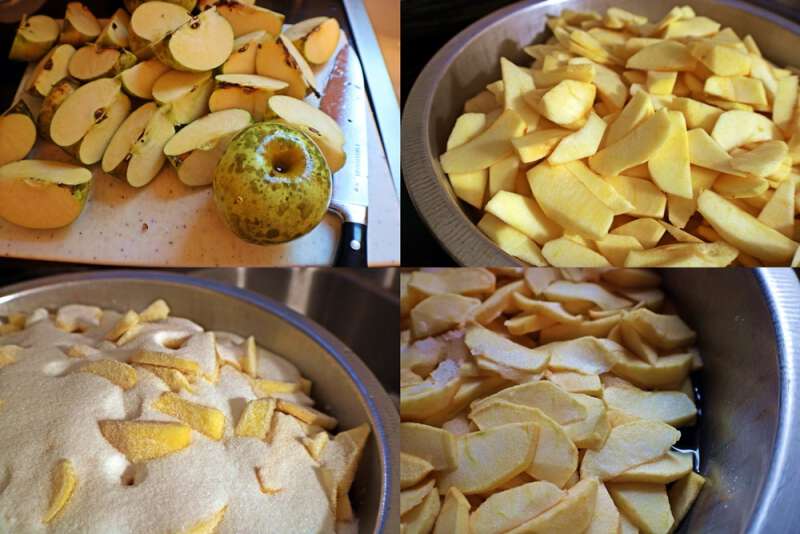 Canned Sweet Apples – Mountain Cooking – John Parris
Peel and slice enough sweet apples to fill a large dish pan. About a half a bushel.
Cover with about 8 or 10 cups of sugar and let set overnight.
Next morning cook until tender, then pack in hot jars and seal.
Process 15 minutes in boiling water bath.
If old-time sweet apples are unavailable, use Golden Delicious. In preparing the apples for canning, never add water to them. The sugar draws the juice from the apples and they cook in their own juice.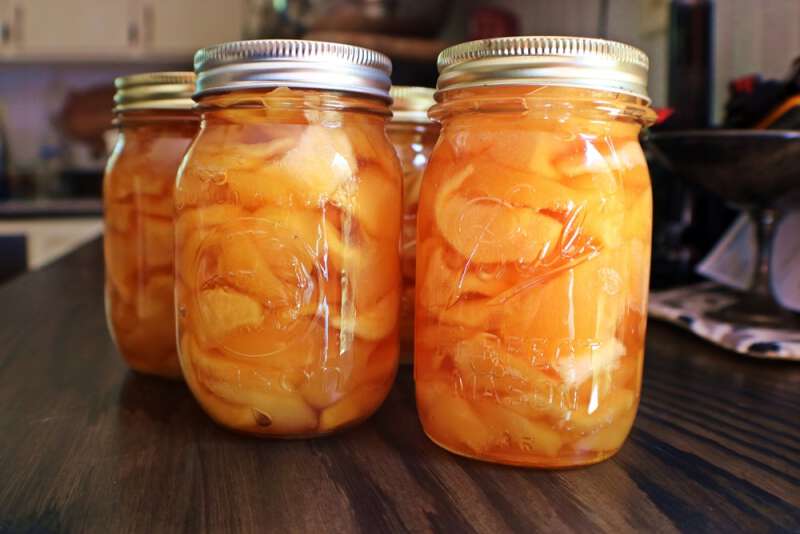 The apples turned out so tasty! I do believe I'll be making this recipe for years to come…if I can keep the squirrels out of my apple trees!
Tipper