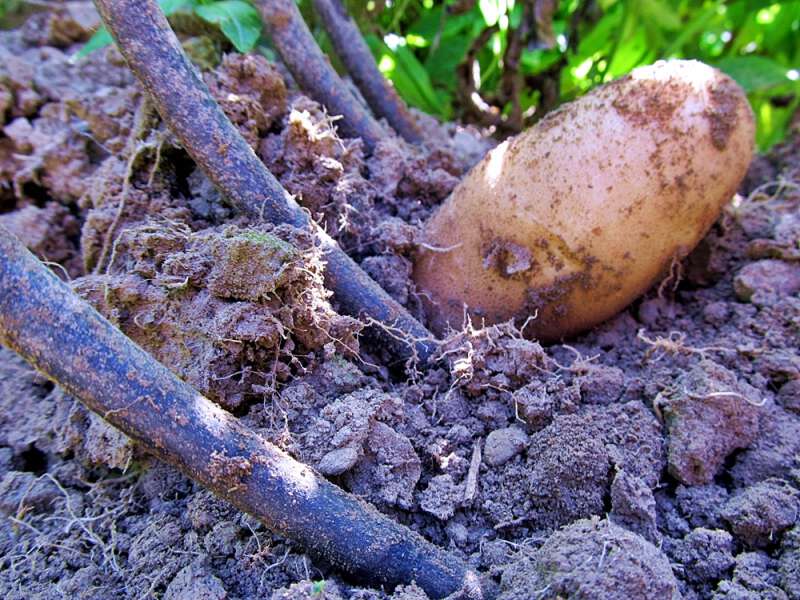 all vines an' no taters
Used to describe something or someone very showy but of no substance. "He'll never amount to nothin'. He's all vines and no taters." Probably was suggested by sweet potatoes, which produce a lot of vines and, if grown incorrectly can yield few sweet potatoes.
Mountain Range A Dictionary of Expressions from Appalachia to the Ozarks written by Robert Hendrickson
———————–
Lots of folks have been busy digging the last of their taters as they prepare for the coming winter. As I watched a couple along the roadside gather theirs I was reminded of the old saying all vines and no taters.
Tipper