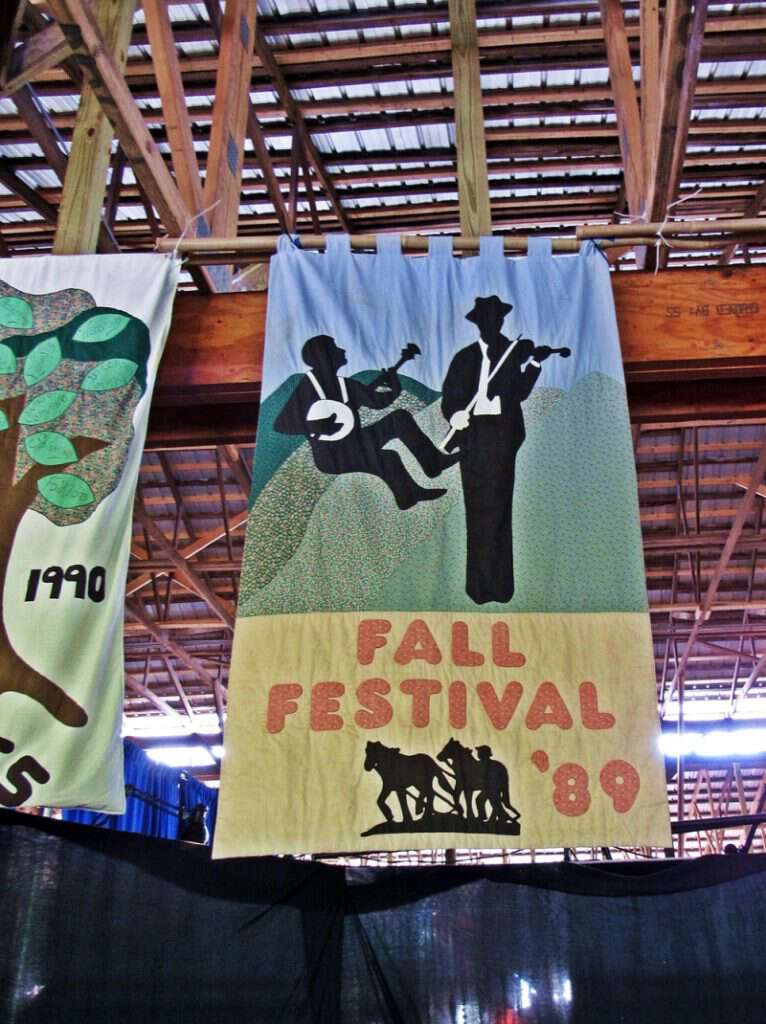 Brasstown is all a buzz with the preparations for the biggest doings of the year: the John C. Campbell Folk School's Annual Fall Festival. This will be the 43rd consecutive year of the festival and I believe it gets bigger every year.
Blind Pig reader, Rooney Floyd told me he attended the first festival and there wasn't but about thirty people there. These days the two day festival draws well over 10,000 people.
I always heard the name Brasstown came from a corruption of an Indian word that meant fresh green place or something like that.
The community of Brasstown is unique in that it is split between two counties. My portion of Brasstown lies within the boundaries of Cherokee County while the area down around the post office lies within Clay County. This anomaly causes some interesting tax mix-ups. One time years ago Clay County put a warrant out for Paul's drivers license because he didn't pay his taxes…only he didn't owe taxes to Clay County because he lived in Cherokee County.
Brasstown is unique in other ways as well.
It's the home of the annual New Year's Possum Drop, its one of the areas you can readily find fairy crosses, and hey it's the home of the Blind Pig and The Acorn too.
If you make it out to the festival The Pressley Girls will be playing on Sunday October 8 at 2:00 p.m on the Festival Barn Stage. We'll be hanging around the stage before and after so please come find us to say hello.
Tipper
Appalachia Through My Eyes – A series of photographs from my life in Southern Appalachia.
Subscribe for FREE and get a daily dose of Appalachia in your inbox