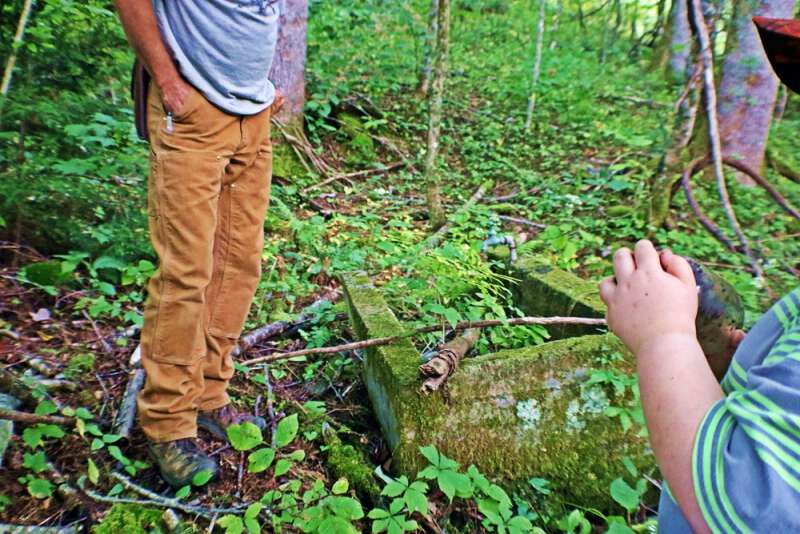 Appalachia has a great tradition of story-telling. Many of the stories have been passed down through multiple generations and are continuing to be told today. There are more than a few story-tellers who read the Blind Pig and The Acorn. Keith Jones and Granny Sue both come to mind.
A local story-teller named Martha Owen Liden also comes to mind. She's a fixture in Brasstown. She and her husband made music with Pap every now and again through the years. Martha's stories are great fun to listen to. If you ever got a chance to watch the movie the girls and I were in you can catch a short glimpse of Martha story-telling.
There are other types of stories told in Appalachia too. The stories of our lives. The stories we pass down to our children about ourselves and their ancestors.
Several months back Ed Karshner left the following comment.
"I wanted to speak to your post yesterday. I wanted to say something, then but I needed to study on it. I'm glad you tell these stories and you should never tire or feel strange about sharing stories about your father. For us, people of Appalachia, stories are how we keep those most important things alive. I read once that humans aren't born with instincts to survive, instead we are born with the ability to tell stories. In that very old Germanic tradition that, I think, has influenced Appalachian storytelling, we don't have a future…just a past and a right now. When we tell those stories, that person (or people or event) is brought into the now and lives just as real as if they were physically breathing. They are here now (in the story) to instruct us, love us, and make us smile. This is why I tell my children about my grandparents, great aunts and uncles, friends every chance I get. Not just to make them live again for my kids but also for me. I don't think it is stretching it to say that storytelling about our ancestors is like spending time with them. I feel that way."
Ed said he'd been studying on my post, well I've been studying on his comment since he left it back in April.
Appalachians are often belittled and maligned for holding on to their past and for always talking about the good ole days in a sentimental fashion.
One of the most common Appalachian traits is being family centered. Everything revolves around family and those family ties run farther than just immediate family. It extends to uncles, aunts, cousins, and in-laws. And oftentimes those family members aren't even really family members, they're close friends who feel like family.
Part of our longing to talk about the past is related directly to those tight family ties that hold us together even beyond the grave. As Ed so rightly pointed out, it keeps those who have long gone on alive and near to us.
Another part of our longing to talk about the past is directly related to how our environments are changing at warp speed and we're left looking around at a world we no longer fit.
Tipper
Appalachia Through My Eyes – A series of photographs from my life in Southern Appalachia.
Subscribe for FREE and get a daily dose of Appalachia in your inbox