An issue we had at the Blind Pig house last summer has haunted us all winter long-even into this summer! The issue: NO BLACKBERRY JELLY!
The blackberries around my house didn't do so well last summer and I missed out on all the 'buckets of blackberries' people sold on our local radio show Party Line. So that left the Blind Pig family with no blackberry jelly-which made us very sad. We had plenty of apple, grape, and strawberry jelly-but blackberry is our favorite.
I'm determined to remedy that issue this summer, and I've been keeping a close watch on our blackberries, but with the late spring and the soggy weather our blackberries seem to be taking forever to get ripe this year.
Check out the post below-from June of 2010 to learn more about my favorite berries that grow wild in Southern Appalachia.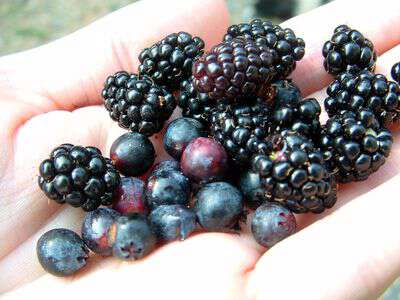 This time of the year, I start checking on the Blackberries that grow wild around my house-they are just now beginning to ripen. A recent email from a reader of the Blind Pig got me to thinking about the other wild berries that grow here.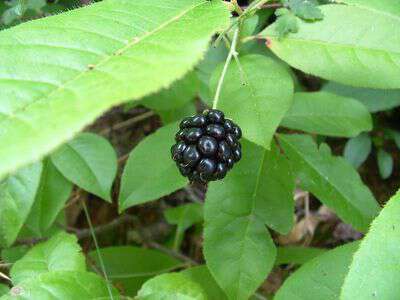 Dewberries are similar to Blackberries-in appearance and in taste. Dewberry brambles are smaller than their cousin the Blackberry-Dewberries also have more of a twining vine look to them. Around my house-Dewberries grow in the same areas Blackberries do-as in across the road from each other. Although Dewberries are just as tasty as Blackberries-they don't usually bear the same quantity of fruit that Blackberries do.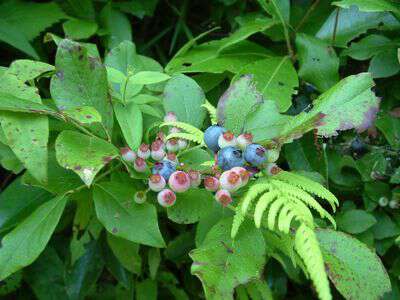 Of all the berries-Blueberries are hands down my favorite. If nothing happens-the tame ones I have planted in my yard look to hold the biggest harvest I've ever gotten-I'm keeping my fingers and toes crossed.
Lucky for me-Wild Blueberries also grow around my mountain holler-and they're all ready ripe. I found the little patch above growing along the bank of Steve's (my brother's) driveway-kinda selfish-but I haven't told anyone else-cause I'm eating them all by myself.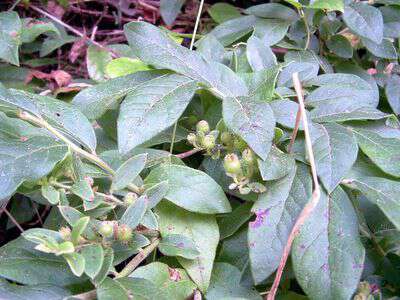 Huckleberries are similar in taste to Blueberries-but they are much smaller-and don't get ripe till later in the season. Huckleberries grow all around my holler-but especially up on the ridge behind my house. The little patch above is growing along the trail leading from Pap and Granny's house to ours. When Chitter and Chatter were younger I used to watch for them when it was time for the school bus-they had a pretty far piece to walk. During the first weeks of school-I knew they'd make pit stops at the huckleberry bushes that grow along the trail-eating their way home.
Another common berry around my house-Gooseberries. I went to the bush I remembered being near Pap's garage to get a picture-but it's no where to be seen. I believe the last time the EMC trimmed they must have gotten it. Gooseberries are a greenish color-shaped like Blueberries. They have a sweet taste but not as sweet as Blueberries.
Hows the berries doing around your place?
Tipper