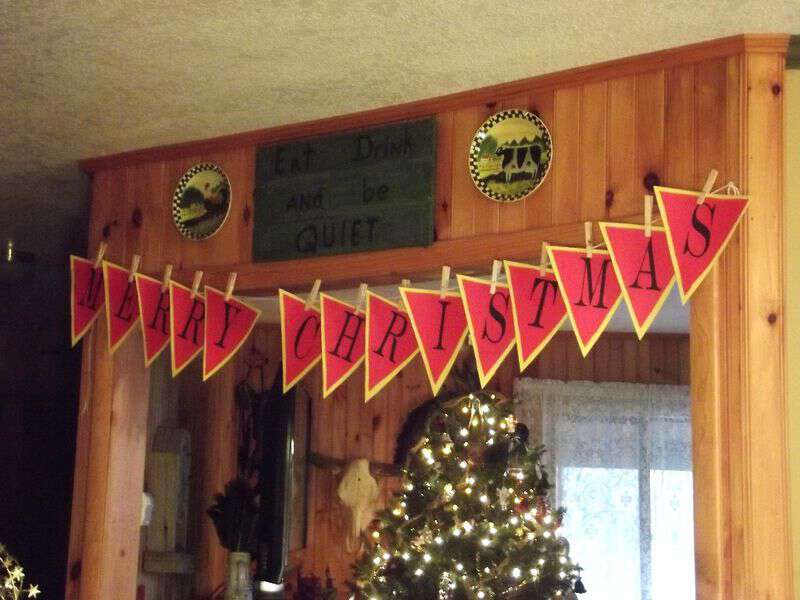 There are certain recipes that I don't even think about making until Thanksgiving and Christmas rolls around each year. It's not that the recipes wouldn't be good any other time of the year, it's just that the preparation and ingestion of those recipes are so tied to the holiday season that I feel like it wouldn't make sense to prepare them any other time of the year. Silly I know.
Pralines are the first holiday recipe that comes to mind for me. I've been making them for ages, and I dare say The Pressleys might send me home if I showed up without a box of my pralines at their annual Christmas get together.
Today I'm re-sharing my praline recipe and between now and Christmas I'll re-share some of my other favorite sweet treats for Christmas.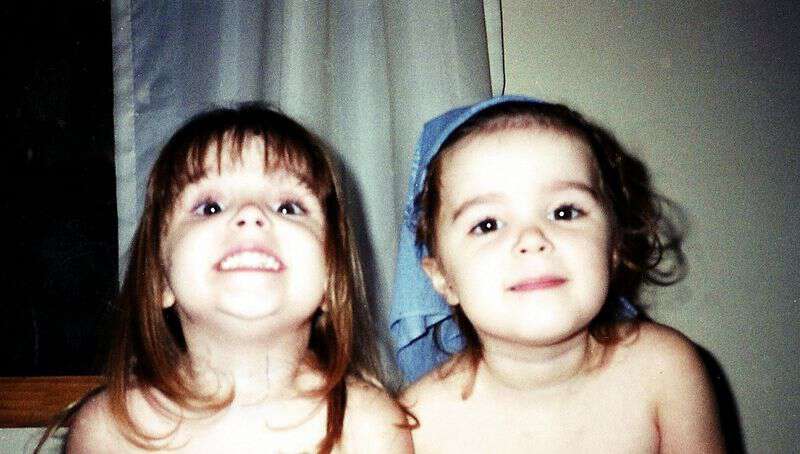 I always make pralines at Christmas. When Chatter and Chitter were little they acted like banshees (actually sometimes-they still do). I had a hard time taking both of them grocery shopping with me. If I didn't put them in the buggy they got away from me, if I did put them in the buggy there was no room for the groceries. I finally found the solution to my dilemma at a BILO store. The store had a buggy with 2 seats built into it-they even buckled so the girls couldn't escape even if they tried.
Each Christmas the BILO store handed out Christmas magazines filled with recipes. One of the Christmas handouts had this recipe in it and they turned out so well the first time I made them, that I've been making them ever since.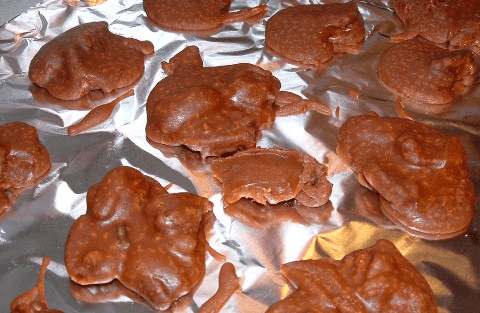 Pralines
2 cups sugar
1 teaspoon baking soda
1/2 teaspoon salt
1 cup buttermilk
3/4 cup of butter
2 cups pecan halves (pieces work too)
1 teaspoon vanilla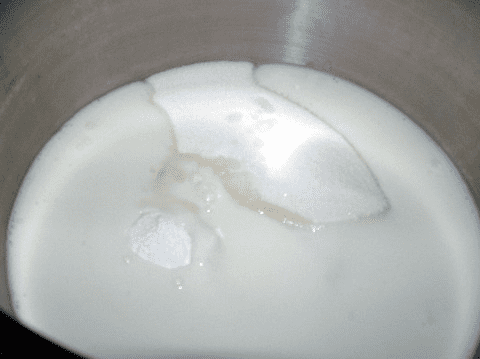 *Combine sugar, soda, salt, and buttermilk in a large saucepan and cook over high heat, stirring constantly until mixture comes to a boil. Continue boiling and stirring until mixture begins to thicken and becomes slightly creamy (210 degrees on a candy thermometer).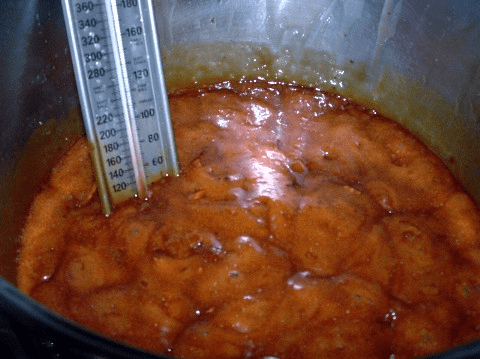 *Add butter and pecans, and continue boiling over medium high heat until the thermometer reaches 234 degrees (soft ball stage).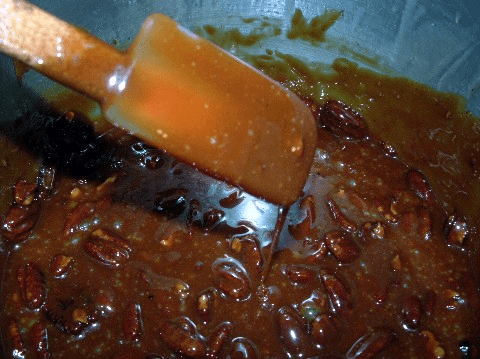 *Remove pan from heat, and add vanilla. Allow mixture to cool about 2 minutes. Beat mixture until it begins to lose its gloss and is thick and creamy. Quickly, drop by spoonfuls in 2 inch rounds on waxed paper/foil let cool. (if mixture becomes too hard, immerse pan in hot water for several minutes and resume dropping candies)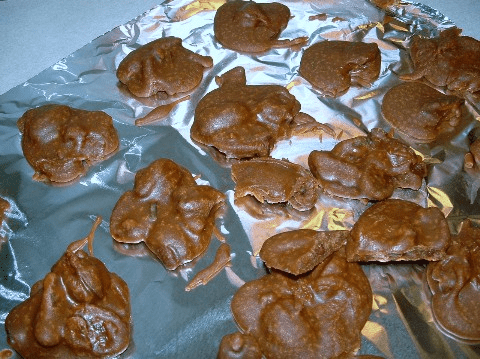 The hardest part of the recipe is knowing when to start dropping the pralines onto the paper. I've dropped too soon and ended up scraping it all up to cook a little more.
The best tip I can give, other than trial and error, is too really pay attention to the mixture. It does loose it's glossy appearance and you can begin to see a difference in the texture of the mixture as well. Honestly the pralines are so good even if I had to scrape the mixture back into the pot and cook it a little longer every time I made them it'd be worth it. The pralines are creamy melt in your mouth goodness.
Tipper