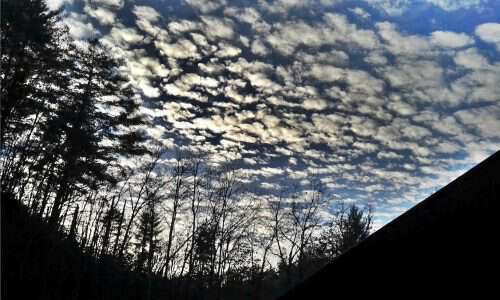 1. Do you sync your phone to your computer or vice versa? Or maybe you've synced your cd collection with your iPod or mp3 player so you could take the tunes with you? Technology is what most of us think about when we hear the word sync, but every once in a while I feel the world sync itself to my thoughts. It gives me a surreal feeling. The other day I was driving through Brasstown when I suddenly realized I was alive and smack dab in the middle of this wonderful beautiful magical thing we call life. No everything isn't perfect, but yet at the same time all is well because here I am at this time at this moment at this place.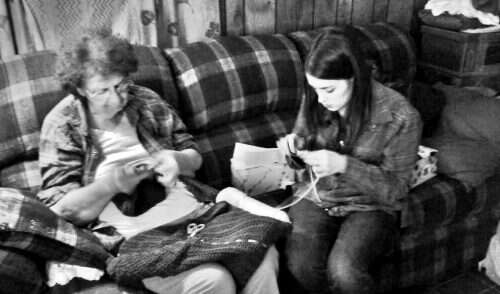 2. Granny taught the girls to crotchet. Granny tells me I'll be sorry I never learned and she's probably right. It seems like the girls are always running down to Granny's to get her to help finish or start a project. The other day I was eating dinner with Granny and Pap and the girls showed up after they got out of class. I was propped up in one chair, Pap was in his recliner, and Granny was in her spot by the stove crocheting. After the girls fixed themselves a bite to eat, Chatter promptly went and stretched out on the other couch for a nap. I was nodding off in my spot when I heard Chitter ask Granny if she'd teach her to make a hat. I wish I had a recording of the crochet tutoring session-I'm pretty sure I could sell it. Every time Chitter asked a question Granny gave her a different answer. I know nothing about crocheting but I know Granny was running Chitter around in circles.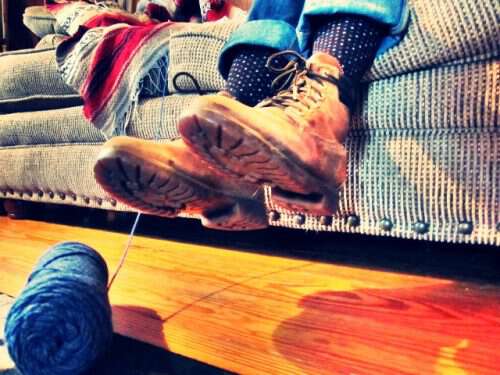 3. It looks like there's a crocheting logger living in my house. But I'm thinking its only a hipster.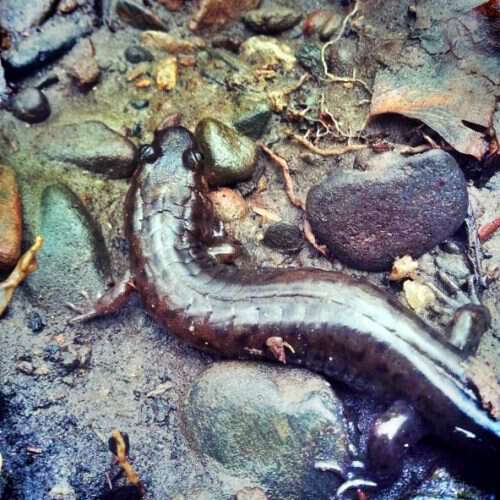 4. Cherokee County received 7 inches of rain over the course of about 3 days last week. Creeks and rivers were out between here and Murphy leaving many roads closed and underwater. The over flow from Brasstown Creek left brown lakes in fields and pastures throughout the community. The Stamey Branch could be heard over the noise of the house-let me tell you it was roaring! The girls found the little guy above on their trip to check out the creek.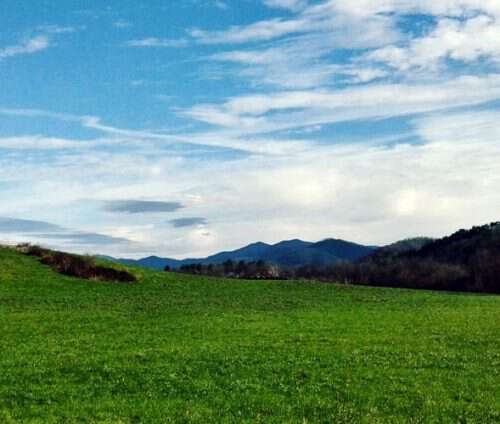 5. Appalachia. Who'd want to live anywhere else? I'm crazy in love with my home in Appalachia-the people, the food, the music, the colorful language, the sustainable lifestyle, the history, the soaring mountains, and the deep dark hollers.
Tipper