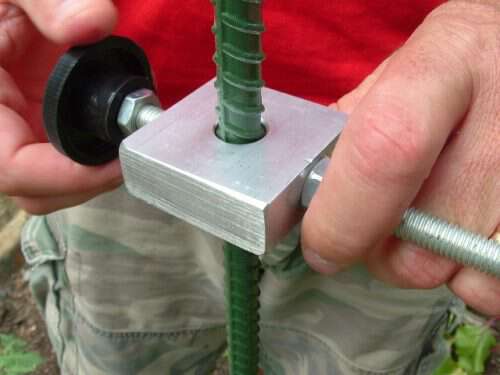 Do you stake your tomatoes? Or use cages? In the past we've tried both routes.
Our garden area at home is so small that tomato cages take up way too much room. We've used wooden stakes-that typically rot and break by the end of the season-or if you're lucky you might get 2 seasons out of them-still they eventually decay beyond use. And as the plants grow taller and taller you either need to re-tie the plant to the stake-or add another stake.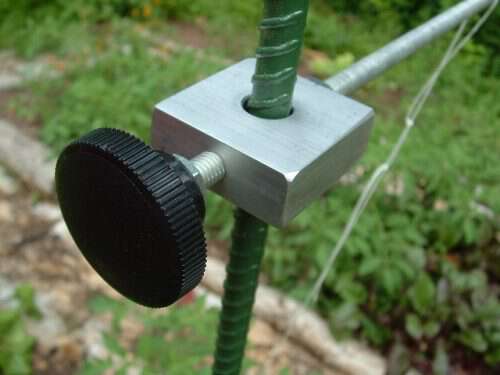 Last year, Kenneth Roper, gave me a few of his newly invented reusable tomato stakes to try. He explained how they worked to me more than once-but it wasn't until I used them in my garden that I seen the genius behind his design.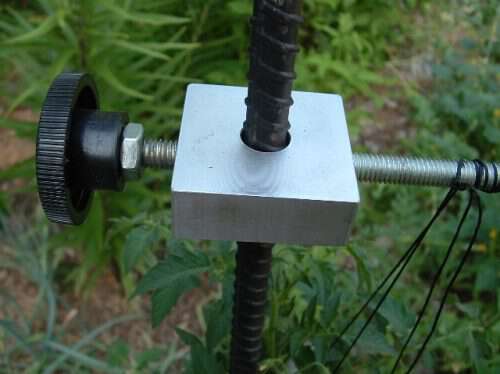 There are 2 pieces to Kenneth's hand dandy tomato stakes-a piece of regular rebar-and the 2nd piece is hand machined by Kenneth. The rebar slides through a hole in the 2nd piece. The 2nd piece has a threaded knob-which is used to tighten it at any height along the rebar.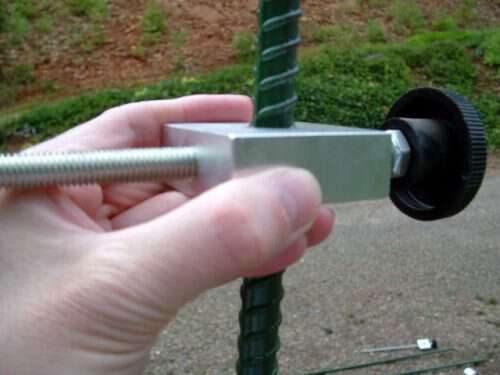 Tie your tomato plant to the extended threaded rod-then as the plant grows you simply unscrew the 2nd piece and slide it up higher on the rebar.
You can place one piece of rebar in the middle of several plants and tie them all to it-by using more than one threaded piece on the same rebar.
Kenneth's Tomato Stakes work fantastic-but one of my favorite things about them-is I can use them over and over and over. At the end of the growing season-we just pull up the rebar-remove the threaded piece-and store both till next summer.
If you'd like to buy one of Kenneth's Tomato Stakes-you can email him at [email protected]
Tipper