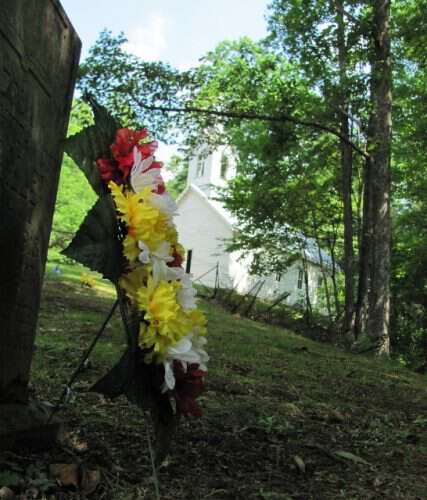 (photo by Lonnie Dockery; words by Ola Belle Reed)
Another tease about the video that was filmed at Little Cataloochee Baptist Church in the Smoky Mountain National Park:
———————
Over yonder in the graveyard  Where the wild wild flowers grow Oh there they laid my own true lover He's gone from me forever more
———————
I'm trying to hurry it up. I worked on it till the master (Paul) took over. Surely it won't be much longer before the video is finished.
Tipper
Appalachia Through My Eyes – A series of photographs from my life in Southern Appalachia.