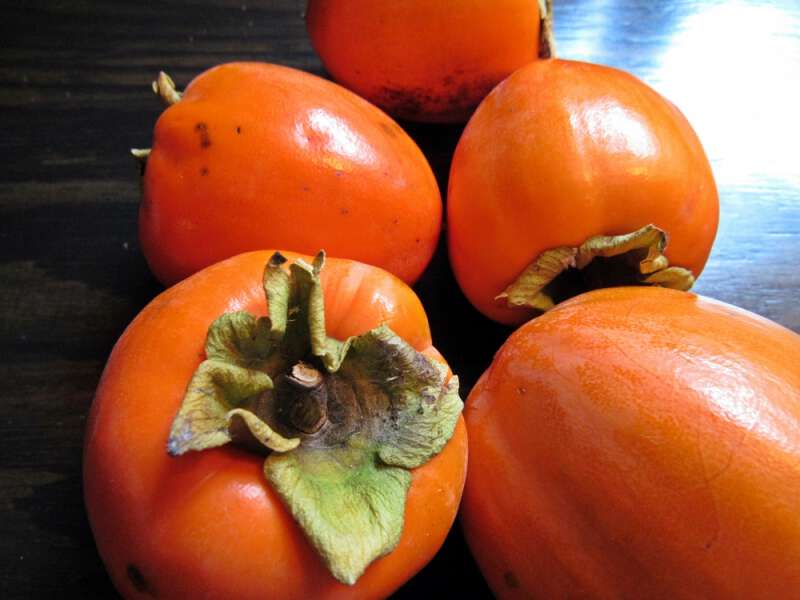 Since Wofford College is in Jim Casada's neck of the woods, he came to watch the show we did there at the end of October. Even better than that, he came carrying gifts-two baskets of Asian Persimmons from the trees in his yard.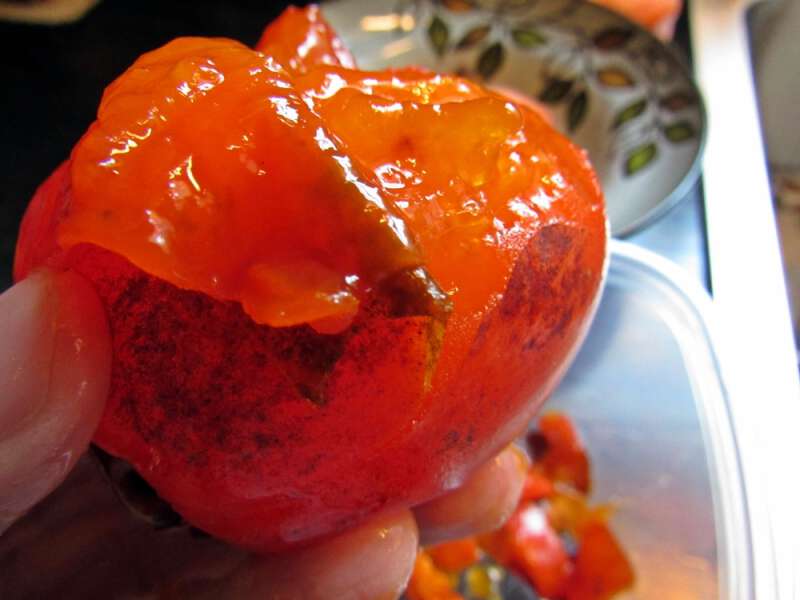 The only persimmons I had ever eaten were the ones that grow wild around my mountain holler. Jim explained to me the persimmons he gave me needed to be soft and squishy before eaten, just like the wild ones.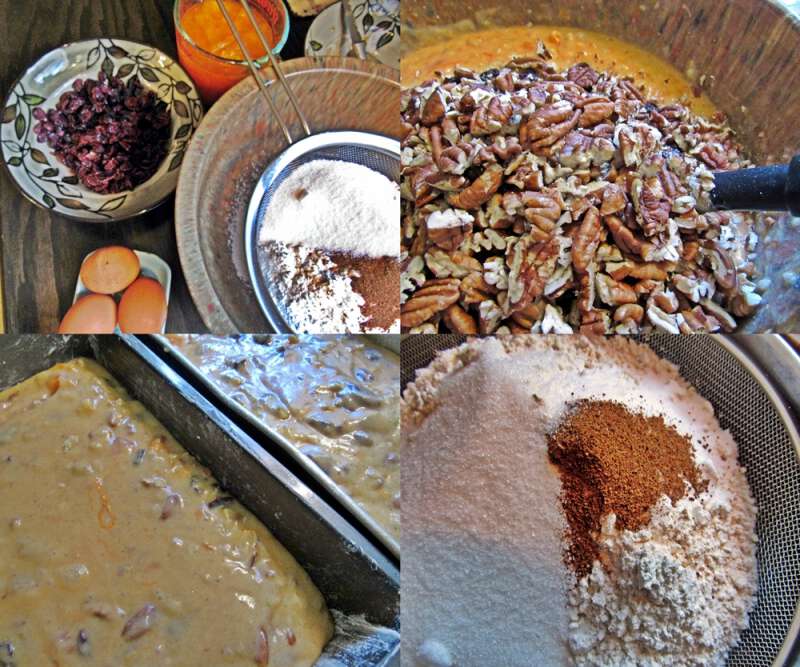 I wanted to make a bread or muffin with some of the persimmons once they were ripe. I stumbled upon James Beard's recipe on this blog. You can jump over and print the recipe out if you'd like. The only changes I made were: using apple juice instead of alcohol, I used only 2 cups of sugar, and I used a mixture of raisins and craisins for the fruit.
The bread is delicious-it's very dense and moist and goes perfectly with a hot cup of coffee or a cold glass of milk. I'm positive you could make the recipe with the persimmons that grow throughout Appalachia and beyond. But wow are the Asian variety easier to fool with-so much bigger and no seed to worry about either!
Tipper