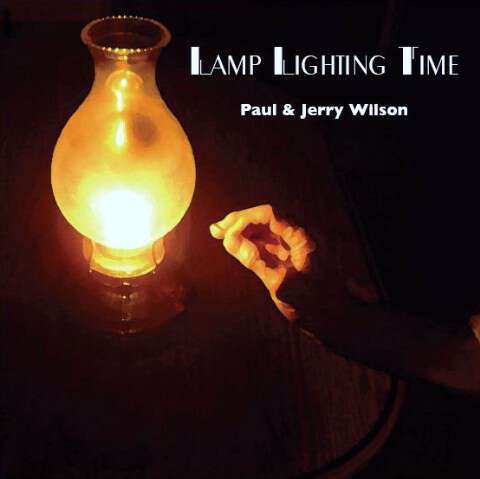 Paul and Pap produced their Lamp Lighting Time cd way back in 2009. Sort of hard for me to believe it's been that long ago. The older I get the quicker time flies by and the speed at which it goes reminds me of the lines from one of Pap's songs:
The days pass so swiftly, and the years have come and gone
From since I first remember 'til now don't seem that long……
We took the photo for the cd art. I can't remember if I snapped the picture or if Paul did. I do remember we set one of Granny's oil lamps on the edge of the kitchen table and let Pap light it with a match. Even if I didn't know how the photo was taken, I'd know it was Pap's hand just from looking at it. I don't have his hands I have Granny's long narrow fingers. I think Paul and Steve have Granny's too. Uncle Henry's hands are just like Pap's. Funny how we notice things like that.
Paul has been looking back through old recordings of our music during the months since we lost Pap. He's found some real jewels as well as some things that will make you smile. Paul told me the other day he'd watched a whole bunch of Chatter and Chitter when we first started filming them. He said "We think Chitter can be ornery now you should have seen the stubborn faces she was making back then with her crotcheted hat pulled down almost over her eyes!" We both got a good laugh reminiscing over those days of trying to tie the girls down long enough for them to sing a song before they ran outside to play.
Paul's added a couple of the finds to our Blind Pig and The Acorn Youtube Channel. The one I'm going to share with you today is an old recording of a song that ended up on the Lamp Lighting Time cd – Hank Thompson's Today (My World Ended Today). Paul said they actually learned the song from The Louvin Brothers.
The video was recorded about 16 years ago on VHS, not the best audio or video quality, but not a bad rendition if I do say so myself. I hope you enjoyed the old video.
Tipper