Today's post was written by Chatter.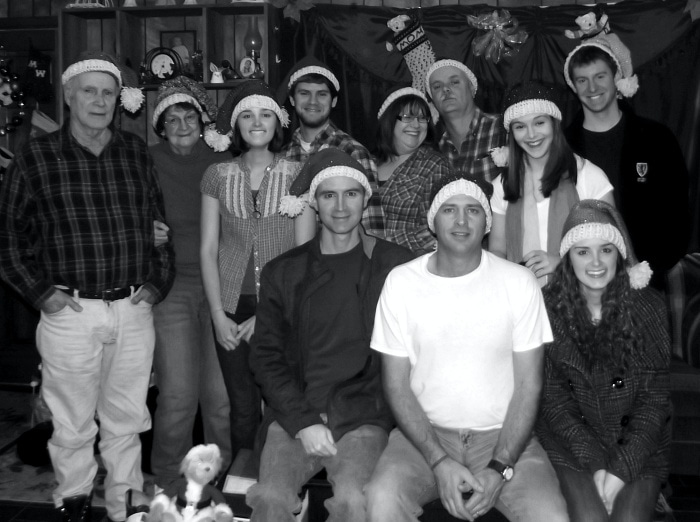 Christmas 2012
I love Tammy Wynnett but had never heard her sing the song "One Happy Christmas" until recently. I was hunting for Christmas songs on the rabbit hole of YouTube and found her version of the song. I was really surprised I had never heard it before because I like classic country and that includes classic country Christmas songs.
I shared the song with Chitter and she'd never heard it either. We started fooling around with it and found it was simple to learn with good harmony lines available.
I hope you enjoyed the song. I think it's a gem of a song. Everyone wants to come home for Christmas and the song certainly portrays that feeling in a peppy manner.
Chatter