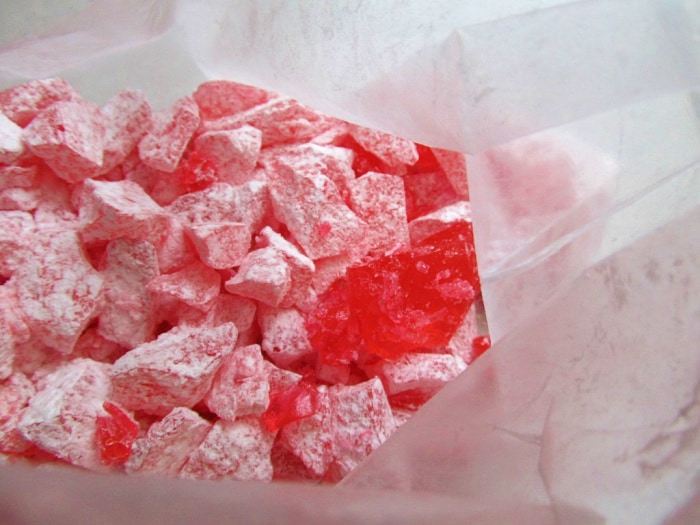 I always think of candy at Christmas time. I'll admit I have a sweet tooth year round, but this time of the year I think of the speciality type candies that are usually made only once a year.
Granny made lots of special candies during Christmas when I was a a girl. She always made divinity and she had these cute little molds that she made a type of sweet mint candy in. The molds left prints of Santa, Holly, and other Christmas things.
The candies I remember most at Granny Gazzie's were all flavors of stick candy, orange peanuts, and orange candy slices. I can never see them that I don't think of Granny Gazzie.
For the last ten years or more Granny's brother brings her a couple of boxes of stick candy during Christmas.
Since I started making pralines years ago I've sort of become known for making them this time of the year. When the girls were little and I started making goodies in the lead up to Christmas they'd say "Momma when you gonna make the brown candy?" That's what they called pralines 🙂
Here's a series of candy posts I've written over the years.
What's your favorite Christmas candy?
---
Last night's video: Greening Christmas in Appalachia.
Tipper
Subscribe for FREE and get a daily dose of Appalachia in your inbox