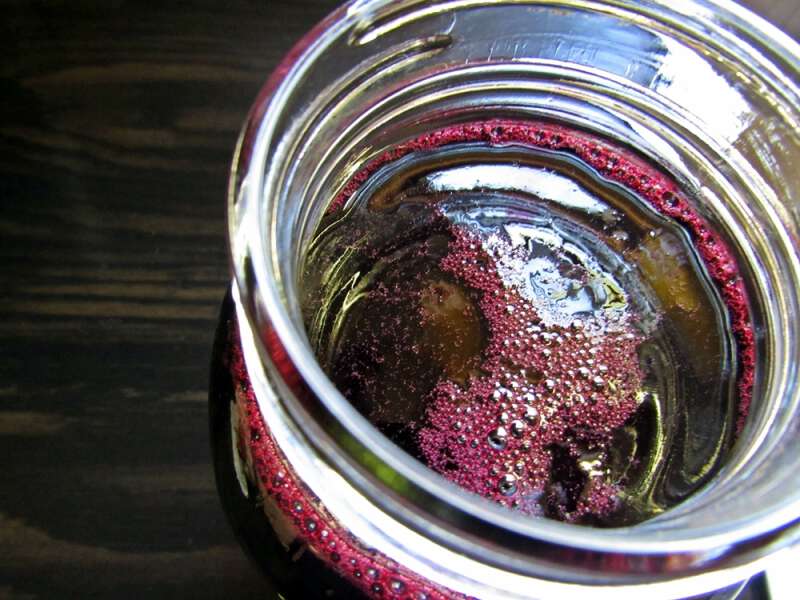 Last summer I tasted a mulberry for the very first time, actually that was the first time I ever even seen a mulberry other than in a book or on tv. Unbeknownst to me, I had driven by a huge mulberry tree for practically my entire life. I probably still wouldn't know it was a mulberry tree if Miss Cindy hadn't become the owner of the tree when she moved to the area to be closer to us.
When the mulberries ripened a couple of weeks ago I made mulberry juice with some of the berries. The process couldn't be easier and the juice couldn't be better.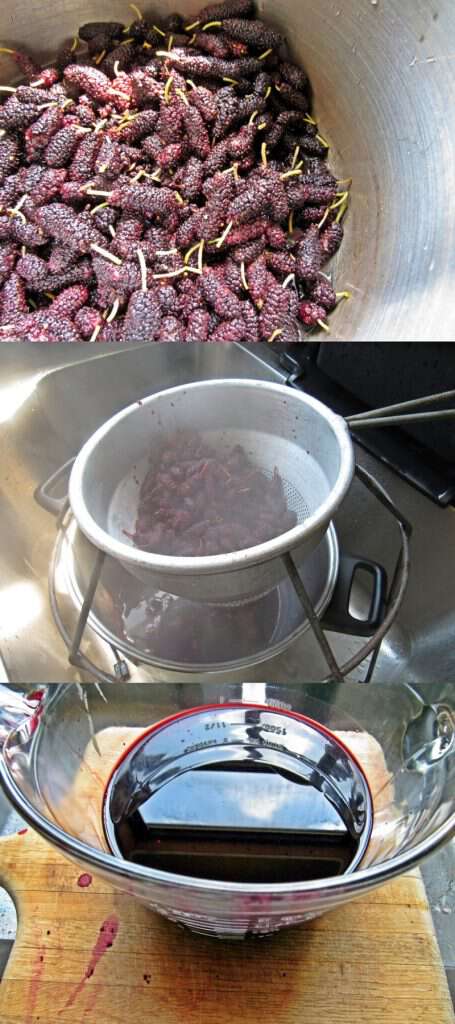 First I washed the mulberries; then I placed them in a large stockpot; added water until I could just see it coming up through the berries; and then cooked them for about 20 minutes.
Next I ran the mulberries through my handy dandy ricer. Once I had extracted all the juice from the berries I discarded them and poured the juice through a fine sieve a few times to remove all the mulberry seeds.
I poured the strained juice back into my cleaned stockpot and added sugar to taste.
I googled around and found a few mulberry juice recipes, but the amount of sugar they called for seemed like the sweetness would take over the mulberry taste. So I added sugar until I decided it tasted right.
After the sugar was added, I cooked the mixture until it thickened slightly then allowed it to cool to room temperature before pouring it into quart jars to store in the frig.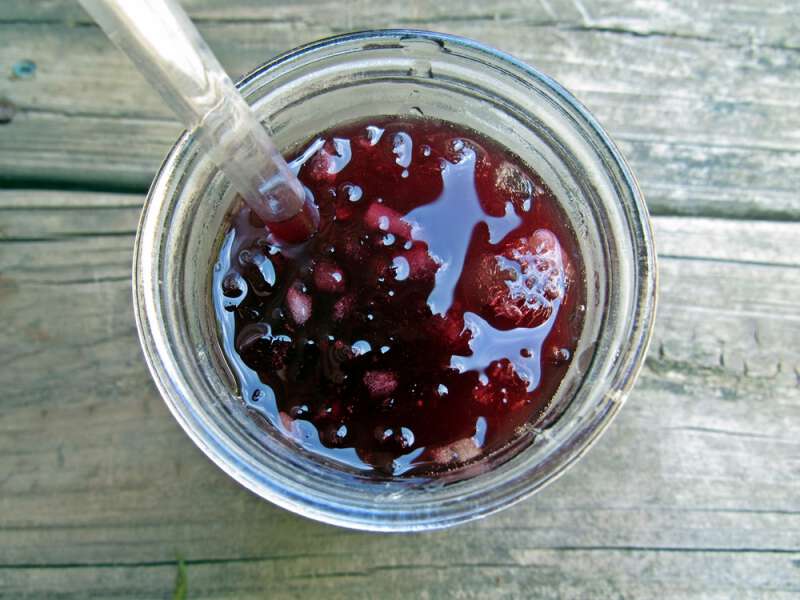 The juice is actually a concentrate. About a quarter cup of mulberry juice (more/less depending on your taste) mixed with cold water makes it just right-and it makes the juice last longer which is a good thing since it tastes so so good.
Come back in a day or so and I'll share a story about Pap and mulberries with you.
To see how to make mulberry jelly go here.
Tipper