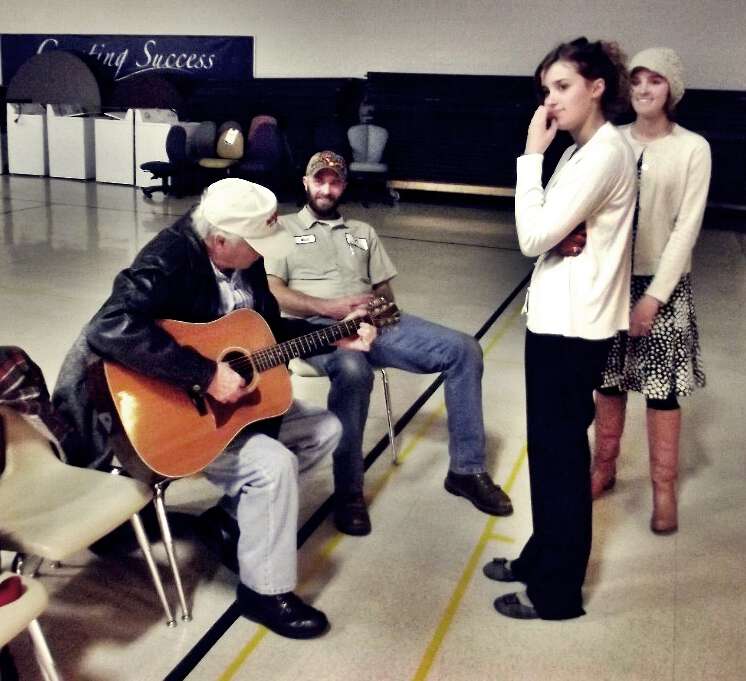 Pap, The Deer Hunter, Chatter and Chitter 
All week I've been afraid of today because its Father's Day. I've been scared of the sadness I knew would rise up around my feet and make its way to my eyes as if it was a dense cold fog that came from deep within the earth. As time marched ever closer to Sunday, and its day of celebration, my fear was kept company by many tears.
But I have gratitude weaving its way through my heavy heart too.
Gratitude for a having had a wonderful father for a whole heck of a lot of years! Gratitude that his steering led his family through the highways and hedges of life in such a manner that even though he's gone we'll not stray from the paths he showed us. Gratitude that we have each other to love; to sit and reminisce with; to lend a helping hand; to stand beside each other looking toward a future that is brightened because we had such a father.
Recently, Paul told the audience we'd been on a whirlwind tour of the Brasstown and Blairsville area. Our grand tour hasn't taken us far away from home, yet we have kept the roads hot playing gigs the last few weeks.
Here's a quick video of us warming up before a show.
I feel like there has been part of Pap with us on every stage we've stood on since he passed away…even the one that was actually too small for us to stand on-which would have given Pap a good laugh.
If you're a father – HAPPY FATHER'S DAY FROM THE BLIND PIG GANG TO YOU.
Tipper