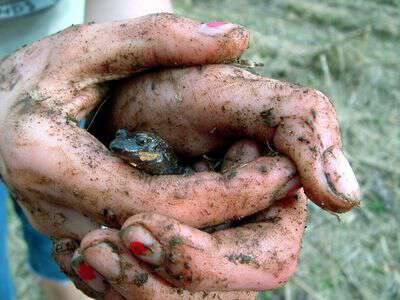 Excerpt from Dictionary of Smoky Mountain English:
1995 Adams Come Go Home 2 We had turned over rocks in the branch so we could watch the spring lizards jump straight up and then slither farther into the mud to be as still as death.
You have to have quick hands, fingers,and eyes to catch spring lizards. Chatter and Chitter have those quick skills-I used to.
In yesterday's post we talked about springs, spring houses, spring boxes, and spring troughs. Spring lizards came up in the comments when Gina said "Both my grandmothers had wells; one with an electric pump and the other with a hand pump in her kitchen. I didn't see a spring house until I was eight or so. Imagine my shock when I spied a small lizard running around the edge of the water."
Gina's comment easily explains how the term spring lizard came about. I'm positive all spring houses, boxes, an troughs had lizards living in or in close proximity to them.
Tipper
*Source Dictionary of Smoky Mountain English.