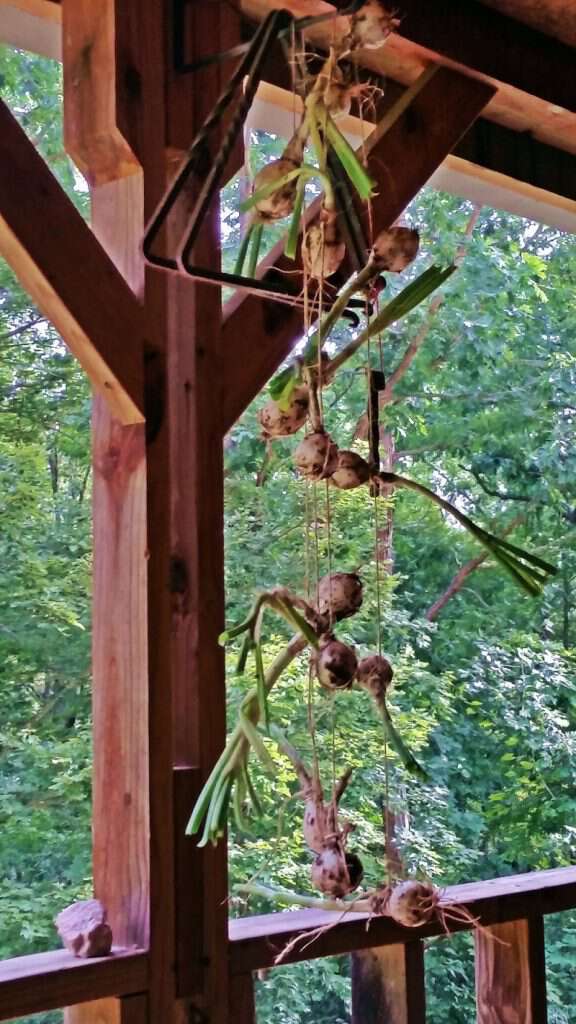 We never grow onions to store through the winter. We plant the type of onions that are best eaten as spring green onions. Most of them get eaten quickly once their green sword shaped leaves shoot above the fresh spring ground.
As the garden progresses from spring veggies to summer veggies a few onions always get forgotten under the foliage of the growing plants. I usually find them as I weed in the garden or pull up the rest of the spring planting of beets and radishes.
Since I don't have many onions to worry about storing, I get The Deer Hunter to string them up on the front porch for me. I use the onions for cooking.
Stringing up the onions on the porch always makes me think of Little House on the Prairie. Laura Ingalls Wilder's books were by far my favorite thing to read when I was a young girl. I remember wishing I could see the attic where Laura and Mary played between the rows of braided onions that hung down from the ceiling.
Tipper