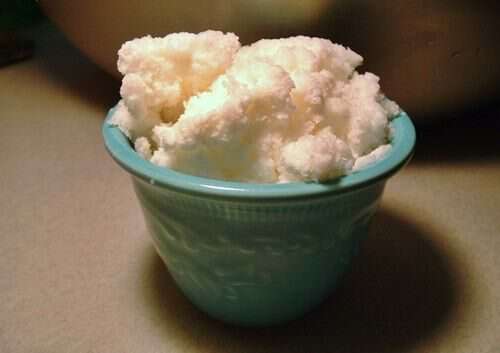 Wanda: "We loved it as kids–it was rare to get snow in southern west TN. Mama made it with Pet milk, sugar & vanilla. Put that in the bowl & kept adding snow till it got thick enough. Can't remember having it while we still had cows to milk but I bet it'd be super with some real farm cream."
Al: "I remember my mom and dad making snow cream when I was about 7 or 8. We made and ate a lot. We also had a huge chest type deep freeze for our garden vegetables and we collected up some extra snow and kept it in the freezer for quite a while and then made more snow cream later."
Eva. M. Wike: "Just yesterday I was talking with my sister, Eddie Lee, over in Clay County. We recalled how we use to get a dishpan and big spoon to gather snow for snowcream. Mama always said now go out the lane and get the clean snow off the locust fence posts! We had to get a dishpan FULL so everybody would have a little snowcream! There were eleven of us plus mama and daddy!"
Yecedrah Higman: "My momma made snow cream every time it snowed and when I got married I make it every time it snows! I have made it with the first snow and with the last snow (never have been sick from it). I love it and my children love it. My momma made it with Pet milk, sugar, and vanilla, but when I grew up I found condensed milk. I found that made a more velvety textured snow cream!!!"
Glynda P. Chambers: "As to the snow cream yes I have eaten it all my life. No recipe, just a big bowl of clean snow, sugar, vanilla and enough Carnation Cream to make it kinda thick and tasty. I have three children and I have made it for them every year too. My husband used to say to me when they were small, don't make that and let them eat it, it's poison. Well I say it is not since I'm 71 years old and have been eating it since I was a small child and I don't think I've missed a year since and I'm still here enjoying Snow Cream."
H Lee Mears: "We made snow-cream but that was chancy in Canton with the mill. Usually made it at Grannys at Lake Logan. Granny had fresh eggs daily and she and mother beat to death 2-3 eggs and added to the cream slurry. Loved lots of vanilla."
Shirl: "Mom made snow cream every time it snowed more than a few inches when her kids were home. It was a real treat for a bunch of kids who didn't get ice cream very often. She never wanted to make cream until we had a big snow that cleaned the air. With all the coal dust in the area and soot from our coal burning chimney, she had to act fast. She always made it up in a big metal mixing bowl. We all got a spoon and ate from the same bowl."
LDockery: "I made snow cream last night–just snow, sugar, and Carnation cream mixed until it tasted right. I put the leftover in the freezer–so it wouldn't waste, lol! Savannah tried to make it in Illinois last year and they couldn't believe she would eat it–said it was dirty. Maybe it is, but some things are just worth the risk."
—-
I hope you enjoyed reading snow cream memories from the Blind Pig archives. There hasn't been enough snow to make snow cream this winter, but I'm hearing we might get some. I'm keeping my fingers crossed the rumor is true.
Tipper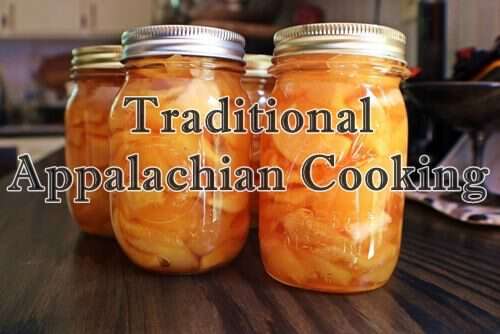 Come cook with me!
MOUNTAIN FLAVORS – TRADITIONAL APPALACHIAN COOKING
Location: John C. Campbell Folk School – Brasstown, NC
Date: Sunday, June 23 – Saturday, June 29, 2019
Instructors: Carolyn Anderson, Tipper Pressley
Experience the traditional Appalachian method of cooking, putting up, and preserving the bounty from nature's garden. Receive hands-on training to make and process a variety of jellies, jams, and pickles for winter eating. You'll also learn the importance of dessert in Appalachian culture and discover how to easily make the fanciest of traditional cakes. Completing this week of cultural foods, a day of bread making will produce biscuits and cornbread. All levels welcome.
Along with all that goodness Carolyn and I have planned a couple of field trips to allow students to see how local folks produce food for their families. The Folk School offers scholarships you can go here to find out more about them. For the rest of the class details go here.
Subscribe for FREE and get a daily dose of Appalachia in your inbox