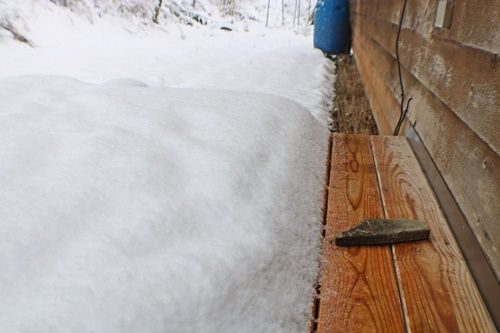 If you've been a Blind Pig reader for a while you know about my great love for snow. I'm plumb foolish about snow.  I have been ever since I was a little girl, I've always been the one hoping for a big snow.
When I was a kid and snow was forecasted I kept my fingers crossed and my toes too. As soon as I woke up I ran to the kitchen turned on the porch light and looked out the square windows of Granny's front door to see if the forecasters were right on the money or if they had left me holding the bag wishing I had done my homework like I was supposed to.
I've no doubt my great love for the white stuff would wear away if I lived somewhere that regularly got snow. While the mountains north of us often get snow, Cherokee and Clay county are often left out of the snowy weather due to their lower elevations.
Pap had to get out in the snow. For many years his regular job was delivering oil to folks and it seemed like they always needed oil when the cold and snow came blowing in. I felt sorry for him having to get out in the snow, just like I feel sorry for the folks today who have to get out and about when bad weather hits. I'm especially thankful for those who stand in the gap, keeping us safe.
When I was about Chatter and Chitter's age I worked at Clifton (a local plant). I worked 2nd shift. There weren't many folks on 2nd shift and as time went on their was less and less until there was about five of us. As you might imagine we quickly became the best of friends.
One week snow was predicted and those of us who loved snow were hoping it was going to be a big one…big enough to get us out of work. As usual, all we got was a cold rain.
That night at work another girl and I were be-moaning the fact that we never got any snow. She was a year younger than me and we were really whining about the snow missing us. To this day I often think of what she told me that night. She said "You know I've studied on this my whole life. I think Cherokee County is over a hot spot. You know like an underground volcano or something. Every time snowy weather comes this way it just heats up to rain over our county until it goes on over to Graham county where they always get snow."
My friend wasn't really serious about the hot spot, but every time a big snow misses us I think about that underground volcano.
Because we so rarely get snow the state doesn't supply all the necessary equipment for clearing the highways. Snow here means things slow way down. There's no school, but there's jogging pants, sweatshirts, and toboggans; your friend calling at 4 am to tell you it's snowing to beat the band because she knows you love snow as much as she does; stogging around in the white stuff until you're too tired to play anymore; warming by the wood stove sipping hot chocolate while the drip of your wet clothes plays a song for your ears; and sitting at the window staring at the falling flakes in wonder of their beauty.
I love a big snow because it covers the ugliness of winter. All the garden refuse from last summer is suddenly hidden beneath a pristine blanket. The muddy places in the yard disappear as if they were never there.
I love a big snow because it lends a hush to the world as it muffles sound and brings one closer to home.
Bringing in wood and gathering up water in case the power goes off gives a sudden sense of purpose as we make sure those we love most are taken care of.
I love a big snow because of the camaraderie it brings. Instead of worrying about all the things we need to do we suddenly focus on sitting by the wood stove and enjoying each other's company.
Tipper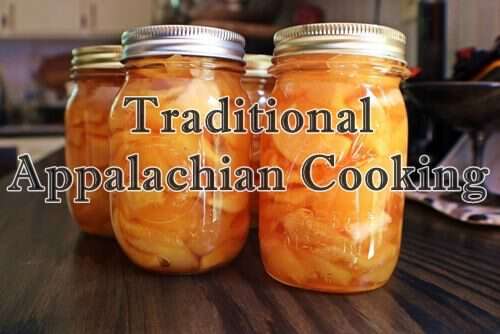 Come cook with me!
MOUNTAIN FLAVORS – TRADITIONAL APPALACHIAN COOKING
Location: John C. Campbell Folk School – Brasstown, NC
Date: Sunday, June 23 – Saturday, June 29, 2019
Instructors: Carolyn Anderson, Tipper Pressley
Experience the traditional Appalachian method of cooking, putting up, and preserving the bounty from nature's garden. Receive hands-on training to make and process a variety of jellies, jams, and pickles for winter eating. You'll also learn the importance of dessert in Appalachian culture and discover how to easily make the fanciest of traditional cakes. Completing this week of cultural foods, a day of bread making will produce biscuits and cornbread. All levels welcome.
Along with all that goodness Carolyn and I have planned a couple of field trips to allow students to see how local folks produce food for their families. The Folk School offers scholarships you can go here to find out more about them. For the rest of the class details go here.
Subscribe for FREE and get a daily dose of Appalachia in your inbox