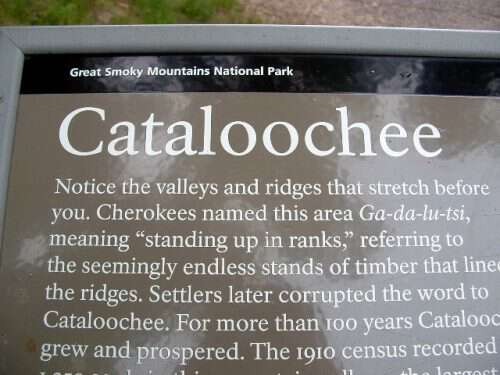 The sights of Cataloochee were a true feast for my eyes-the history being the best thing on the plate-but coming in a close second were the trees-bushes-and other fauna.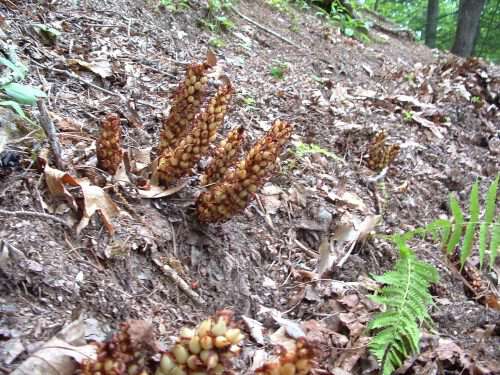 We were only a few hundred yards from the car when I noticed this unusual plant-it's called Squaw Root. I had never seen it before-but it immediately made me think of Indian Smoke Pipe.
Like Indian Pipes/Ghost Flower, Squaw Root is a parasitic plant and is typically found in dry areas under oak trees where it feeds on their roots. Squaw Root grows up to 8 inches high.
The common name, Squaw Root, comes from the use of the plant. Indian women used it to relieve pain from childbirth as well as from menstrual cramps.
Funny that when I first seen the odd little plant it reminded me of Indian Pipes-and then to find out they both have common names that relate to Native Americans-and are both parasitic.
Does Squaw Root grow in your area?
Tipper