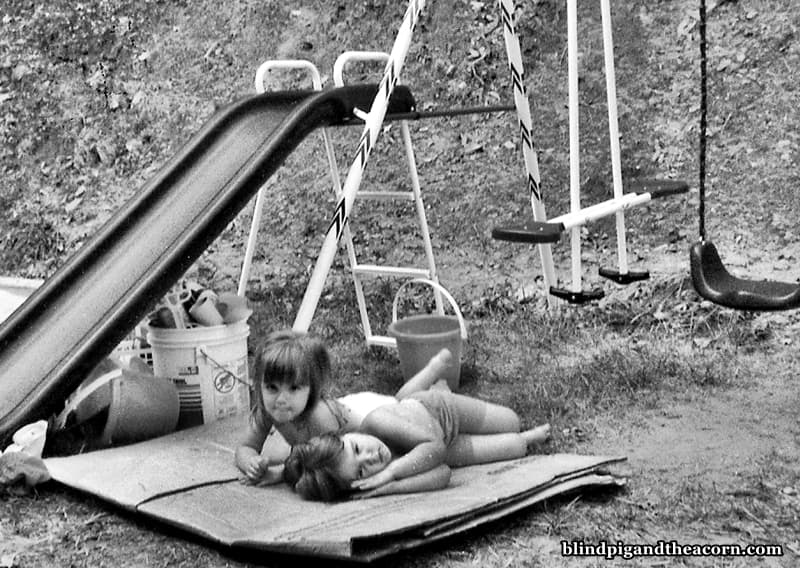 Chitter and Chatter
"A thump, thumping and smothered cries took her rushing to the stairway in time to catch Cassie as she rolled onto the narrow landing above the little door. She seized her, shook her, blew in her face, then ran with her to a window to see what bones were broken. The limp little figure dangled over her arms; the head, with the straggling hair slipped as ever from its braids, flopped backward toward the dangling hand-me-down shoes. Gertie, shaking her, whispering in terror, "Cassie honey," blowing breath into the open sagging mouth, remembered guilty that with all her riches not one new thing had she bought for Cassie, and that in all the hurry to get to the new house before the certain rain promised by the war, windy, reddening sunrise, she had not even combed Cassie's hair.
"Clytie, git a dipper a cold water—quick!"
Then the limber arms were flung about her neck, the sagging mouth was laughing, while the too big shoes flew to the far corners of the room as Cassie kicked her heels. "Oh, Mom, you looked so funny. I got tired of this sinful Satan-ridden earth and I went up to heaven." She sighed and slid from her mother's arms. "I didn't like it so good—That Callie, she pulled them gold feathers out uf a big angel's wings and throwed away her crown. It went a bounden an a bouncen down them golden stairs clean down to this Satan-ridden world."
Clytie, her face white with fury, torn from linoleum, willowware, and curtains, threatened to throw the dipper of water into Cassie's face. But Gertie was too relieved to do more than slap her bottom not hard enough, as Clytie pointed out in disgust, to squash a fly, and threaten to beat that Callie Lou till she was pieded black and blue from head to toe."
—The Dollmaker – Harriet Simpson Arnow
—-
I've always found kids who quote things they've heard at church to be especially hilarious.
When Chitter was about three years old she'd tell me "Momma the Lord wants you to be good to me!" Such a thing coming from a tiny little girl who knew that I was always good to her left me in hysterical laughter. Other times she'd say "Momma! I thought the Lord told you to be good to me!"
A friend of ours told the story of a small boy at a church up near Andrews who was cutting up instead of listening during preaching. When his Daddy had had enough he picked the little boy up to take him outside for a talking to. Knowing what was coming, on the way down the aisle the little boy yelled out "Yall pray for me!" to the congregation.
While Chitter and Chatter weren't as strange as the character of Cassie in the book, they certainly had some of her traits when they were that age, and on occasion they still do.
Tipper
Subscribe for FREE and get a daily dose of Appalachia in your inbox