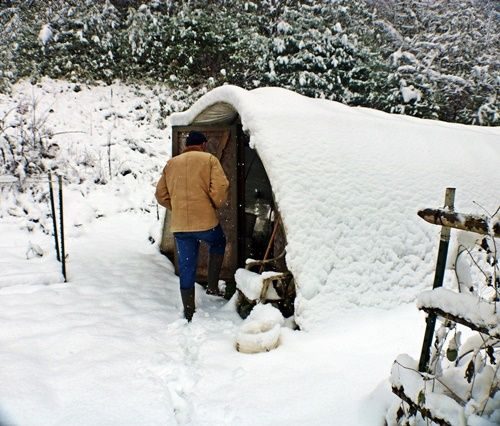 If it snows crosslegged it'll be a deep one.
If it's cloudy and smoke rises it might snow.
The number of days old the moon is at the first snow-tells how many snows there'll be that winter.
If snow lays on the ground for 3 days it's waiting for another snow.
B. Ruth
Wait until the snow flies before you rob wild bees.
If you scrub your wooden floors with water from melted snow they'll turn black.
Dry snow scattered over a dusty floor and quick swept out will beat any carpet sweeper ever you'll buy.
~James Still~ from
The Wolfpen Notebooks
The day of the month the first measurable snow falls is supposed to be the number of measurable snows that winter.
Barb Wright:
If the wild birds are very busy at feeders (or in the barn, etc.) and if the cows act restless,there will be snow. Both my dad and grandpa said this,and it seems to hold true.
Ed Ammons:
My mother used to say "if it snows like meal, it'll snow a great deal."
Ethelene Dyer Jones:
My daddy used to count the fogs in August and held to "The number of fogs in August, the number of snows in winter."
A cross-legged snow will be deep (A cross-legged snow is one where wind is in play, driving the snow flakes this way and that. The connection with a deep snow makes sense, because such winds are usually associated with strong fronts.)
Snow hanging on the ground; it's waiting for more to come
Chimney smoke hugging the ground; there snow will soon be found
Rabbits up and about in broad daylight, there will be snow before it's night.
If there is no snow in January, Snow will come in March or April.
When there's lots of snow, A fruitful crop will often grow.
When the ground and grass is dry at morning light, expect snow before the night.
When heavy frost is on the grass, snow seldom comes to pass.
Birds active and flying low, beware of a coming snow.
When the moon carries a halo, it's a sign of coming snow.
Rabbits moving on a winter day, a heavy snow is on the way.
When dimmer stars disappear, rain or snow is quite near.
When clouds move against the wind, Rain or snow is around the bend.
When hornets build their nest's extra high; Look for snow nearing your thigh.
—–
Got any other snow folklore? If so please share it!
Tipper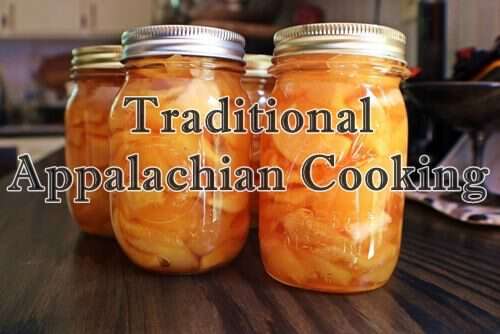 Come cook with me!
MOUNTAIN FLAVORS – TRADITIONAL APPALACHIAN COOKING
Location: John C. Campbell Folk School – Brasstown, NC
Date: Sunday, June 23 – Saturday, June 29, 2019
Instructors: Carolyn Anderson, Tipper Pressley
Experience the traditional Appalachian method of cooking, putting up, and preserving the bounty from nature's garden. Receive hands-on training to make and process a variety of jellies, jams, and pickles for winter eating. You'll also learn the importance of dessert in Appalachian culture and discover how to easily make the fanciest of traditional cakes. Completing this week of cultural foods, a day of bread making will produce biscuits and cornbread. All levels welcome.
Along with all that goodness Carolyn and I have planned a couple of field trips to allow students to see how local folks produce food for their families. The Folk School offers scholarships you can go here to find out more about them. For the rest of the class details go here.
Subscribe for FREE and get a daily dose of Appalachia in your inbox