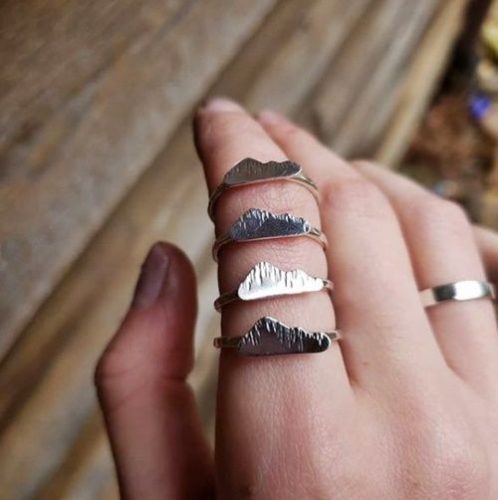 1. A few months back I told you about Chitter's mountain necklaces, well now the girl is making mountain rings. The mountain theme seems to have been a good choice for her as the orders have been coming in by the dozens. Go here to see the mountain rings.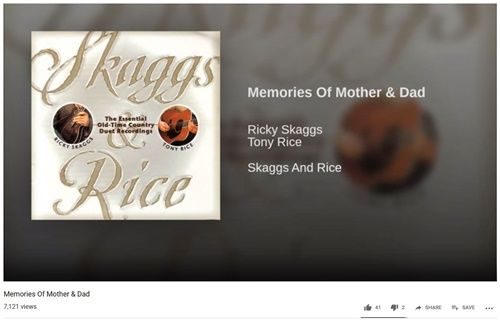 2. Lately I've been enjoying the "Skaggs and Rice" album by Ricky Skaggs and Tony Rice. I used to have an office of my own so it didn't really matter what I listened to. These days I share an office with a dear sweet girl. Knowing she may not enjoy my choice of music I wear ear buds. Sometimes I get carried away and realize I'm tapping my foot entirely too loud. One of my recent favorites from the set is: "Memories of Mother and Father." You can hear the song here.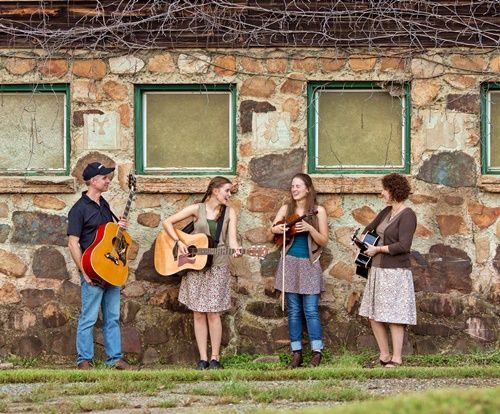 3. Speaking of tapping my foot. Paul had to get my attention during one of our recent performances to tell me to quit tapping my foot. He thought it was causing the sound system to feed back. Since we were in the middle of a song it took me a minute to fully understand what he was saying. Once I did I got the biggest smile on my face. Manys the time he stopped Pap from enthusiastically tapping his foot while we were trying to record.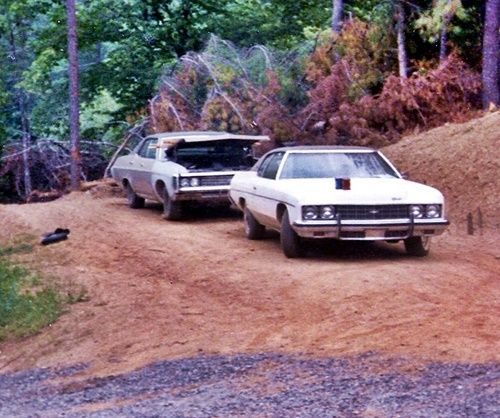 4. Speaking of Pap. I still don't dream about him much even though I wish I did. The other night I did dream I was driving his 1973 white Impala with a maroon top. It was the car I learned to drive in, so I guess there's some memories buried deep inside my brain that let me feel as though I was really driving that big boat of a car in my dream. I could even hear the hum of the engine as I backed down the driveway.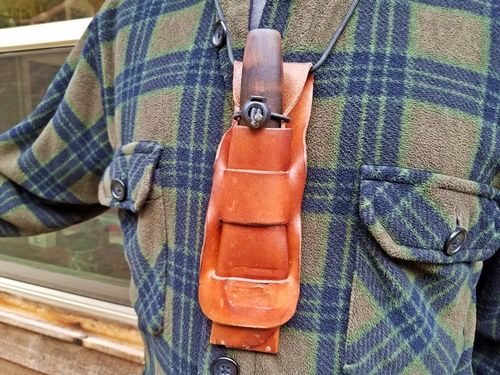 5. The Deer Hunter recently made himself a neck sheath for his knife. He's made regular stitched knife sheaths in the past. This time he went the easy route and made the neck sheath from one piece of leather with no sewing required. Pretty cool if you ask me!
Tipper
Subscribe for FREE and get a daily dose of Appalachia in your inbox