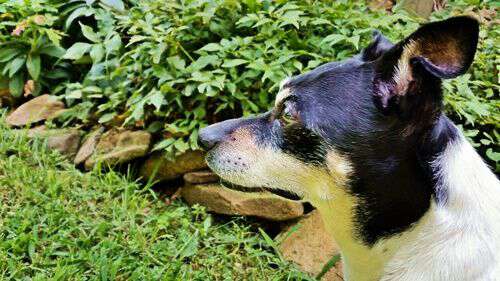 Ruby Sue
We've often talked about folks taking care of their own medical needs here on the Blind Pig, but lately I've been thinking about the way folks take care of their animals' medical needs. I've known many a mountain man who doctored his dogs, horses, and cattle when they needed it. We try to doctor Ruby if she needs it and the chickens as well so I guess we're continuing the tradition of doctoring our animals even though we don't have many.
One of The Deer Hunter's friends is known for taking care of animals. He's sewed up bear dogs and even been called on to doctor pet rabbits.
Pap told me a story about his grandfather Benjamin doctoring a horse when he was a boy.
It was during the fall of the year and folks had gathered together to bring in the corn from the fields where it had been drying. Pap said he loved the camaraderie of corn gathering time. The men and boys worked and the women prepared a feast for everyone to eat.
After a day spent in the field the men were sitting down to eat. A team of horses with a wagon load of corn was standing by a couple of sheds up above the house. There was also a team of steer hitched to a wagon full of corn. The steer had real long curved horns. Pap said something spooked the steer and they took off on their own, running into the horses. One of the horses was cut by a steer horn. The horn sliced the horse's stomach open and part of it's insides came out. Pap said he'd never forget his Grandpa washed the horse's guts off with soapy water and tucked them back inside it's stomach and sewed the wound up with a piece of sea grass string. The horse not only lived, it fully recovered and was still used to pull wagons and sleds.
Tipper
Subscribe for FREE and get a daily dose of Appalachia in your inbox