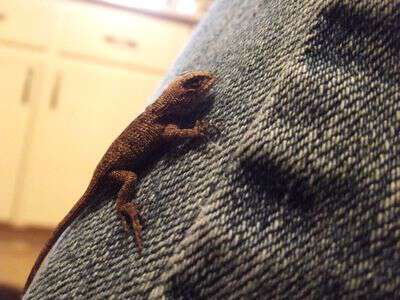 Yesterday, when Chatter came in from outdoors, a small friend had hitched a ride on her leg. He was about 2 inches long. The brown lizards seems to thrive on the rocky red clay bank behind our house. Me and the girls call them dinosaur lizards-because the full grown ones look just like miniature dinosaurs.
I believe the correct name for the lizard is the Eastern Fence Lizard but I'm not sure. I've read in some parts of Appalachia the brown lizard is also referred to as a fence scorpion.
Do you have them around your place?
Tipper
Appalachia Through My Eyes – A series of photographs from my life in Southern Appalachia.