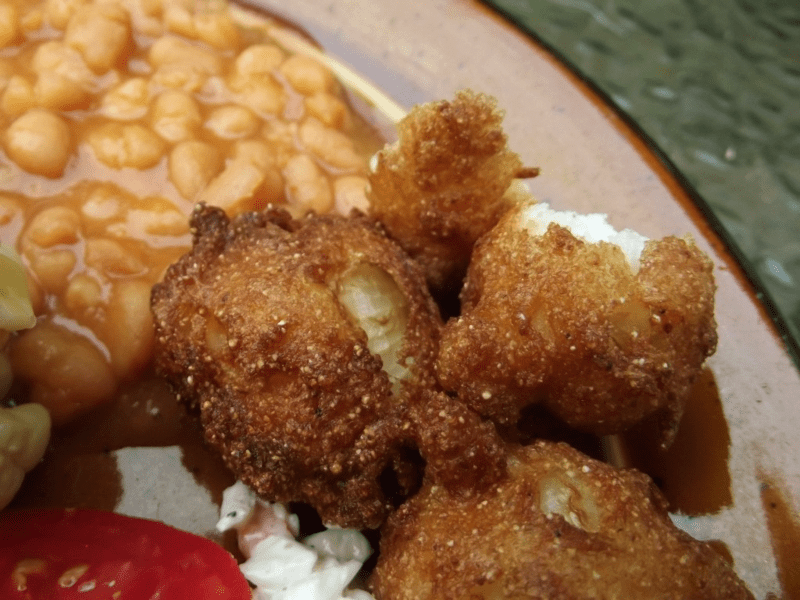 We've been talking about fish for the last two weeks-and I finally got to eat some over the weekend. When it comes to having a fish fry-no one can do it like Papaw Tony. The menu he served: fried pike, hush puppies, mountain beans, fresh corn and tomatoes, slaw, homemade tarter sauce, and cantaloupe.
Papaw Tony makes the best hush puppies you ever tasted-well at least the best I ever tasted. I got him to share his recipe with us.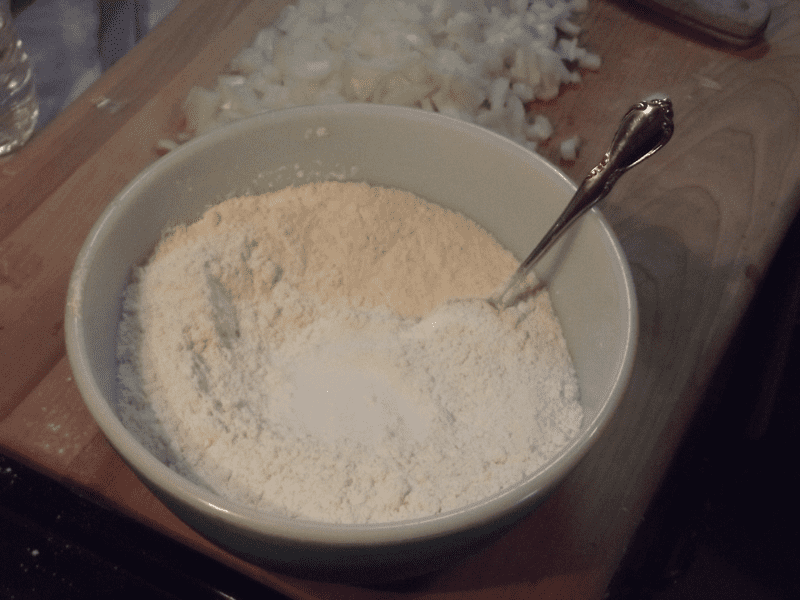 First mix together one cup cornmeal, 1/2 cup flour, 3/4 cup sugar, 1 tablespoon salt and 1 tablespoon pepper in a bowl.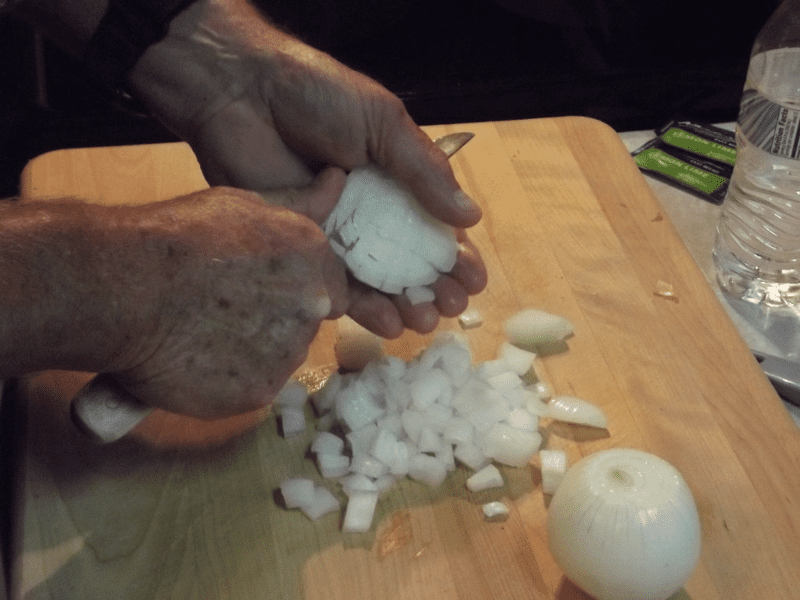 Chop 3 medium onions-set aside.
Add 1/4 cup milk to the dry ingredients and stir well.
Next stir in the onions. The batter will be thick-but Papaw said not to worry-enough liquid will come out of the onions and sugar to make the hush puppies moist.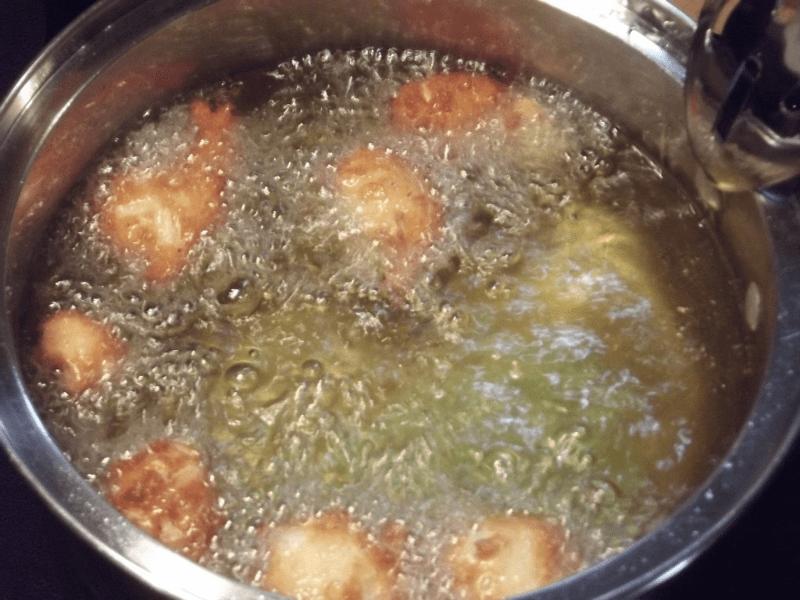 Papaw uses 2 spoons to drop the hush puppies into hot oil-and fries them till golden brown.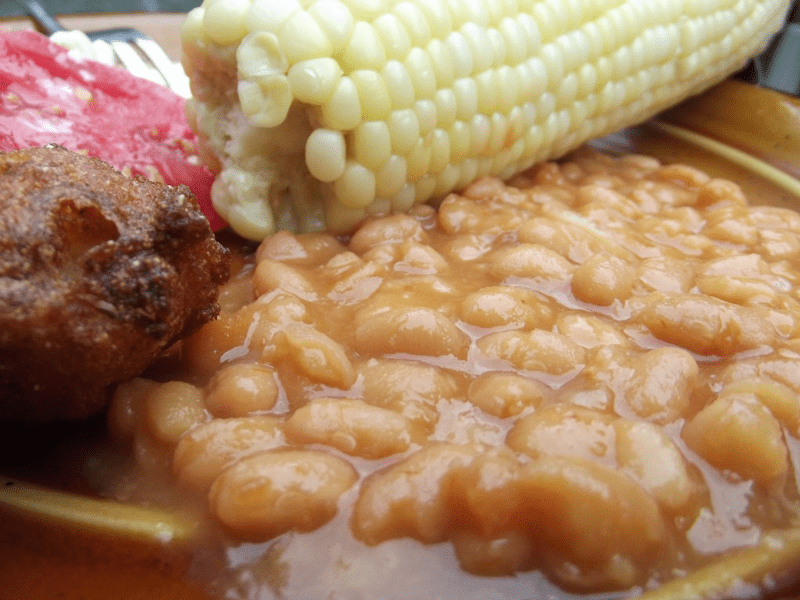 Mountain beans is one of my favorite things to eat when we visit Papaw. The recipe couldn't be easier. Cook 3/4 of a medium onion chopped fine in a little oil till it starts to turn brown-then add a can of pork n beans and stir. The Deer Hunter said when he was little, Papaw and him camped a lot in the middle prong area of Haywood County. Papaw cooked the beans with onions while they camped-cause it was an easy thing to fix. And since they were indeed in the mountains-he started calling them mountain beans.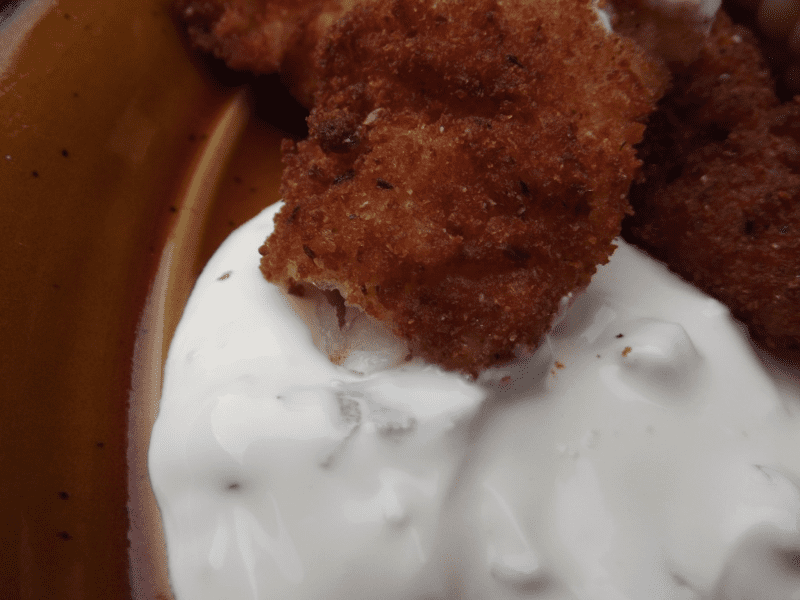 Papaw even makes his own tarter sauce.
Mix together- 16oz of sour cream, sweet pickle relish to taste, 1/2 cup sugar, 1 tablespoon salt, 1 tablespoon lemon juice, and 2 tablespoons mayonnaise. Chill till ready to serve. (Papaw said I should warn you-that makes a lot of tarter sauce-but you could reduce the amounts if you needed less)
Papaw fries his fish like many folks do-he dips the fillets in an egg wash-then in flour-then in bread crumbs and fries till golden brown-but not over cooked.
His advice on the fish:  find somebody who has them and then steal them. That's actually how Papaw got our fish for supper-but it was all in good fun as he only stole them from his friend's freezer with the help of the friend's son.
Tipper